Here's a sign of just how popular the marijuana industry has become: According to Cannabiz Consumer Group, 27% of U.S. beer drinkers are legally purchasing marijuana instead of beer or said they would purchase marijuana instead if it were legalized in their state.
And this growing popularity means the profit opportunity from the top marijuana stocks is going to be huge.
For example, Greengro Technologies Inc. (OTCMKTS: GRNH) has climbed 40% in the last 12 months. Meanwhile, the Dow has climbed just 16.12%. And that's why it's one of the top marijuana stocks to watch this week.
The California-based company designs, manufacturers, and markets eco-friendly cultivation systems across the United States.
It has a wide range of products and services, including:
Lighting products
Cloning systems
Tea brewers
Consultation and management services
And we're watching Greengro specifically this week because of a million-dollar deal...
GRNH received a down payment of $600,000 on March 31 from Fresh Local Produce of Ohio, according to Greengro's website. The down payment is part of a $7.4 million franchise deal for a PV-solar greenhouse.
Fresh Local will have access to Greengro's proprietary CEA grow systems and growing techniques. Greengro will receive a 5% royalty on all produce, according to MMJReport.com.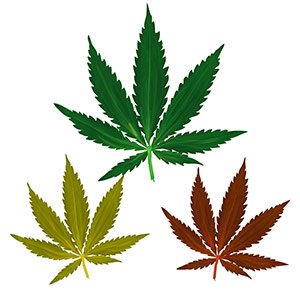 Some GRNH shareholders may be surprised to learn Fresh Local's main product is lettuce. But that's great news because Greengro can generate revenue through a legal industry until medical marijuana is legalized throughout the United States.
And after doing some extensive research, I also found another pot stock I had to tell our readers about...
But before I do, I wanted to make sure Money Morning readers understand this isn't a firm recommendation. Marijuana is illegal under federal law, which makes pot stocks speculative investments.
Trending: Celebrity Marijuana Strains Are the Newest Trend to Watch for Pot Stocks
Most trade on over-the-counter markets that aren't regulated like the Nasdaq and New York Stock Exchange (NYSE), and most pot stocks are penny stocks, which are known to be extremely volatile.
Having said that, one cannabis stock has a potential profit opportunity you have to know about...
The Marijuana Stock That Could Climb 201%