Our latest list of the best stocks to buy now includes five energy, tech, pharma, and - believe it or not - retail standouts...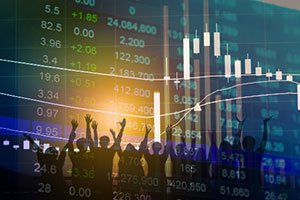 Bricks-and-mortar retail is dying a slow, painful death. A record 5,000 U.S. stores are expected to close in 2017, according to real estate research firm Cushman & Wakefield.
A segment on FOX Business in March called it a "retail ice age." But Shah Gilani calls it an extinction event. "Retailers can't close stores fast enough," he writes, "though they're trying."
As far as retail is concerned, online shopping is where it's at. That's why two of our five best stocks to buy right now are online retail juggernauts. This is a sector that's set to soar while bricks-and-mortar stores crash and burn.
Elsewhere, we highlight a potential leader in the booming marijuana industry, a pharmaceuticals sleeper that could have a blockbuster drug in its pipeline, and an energy powerhouse poised to benefit from continued growth in China.
Take a look at five of our featured best stocks to buy in May...
Best Stocks to Buy Now No. 1: This Online Retail Behemoth Is Still in Its Growth Spurt
Our first choice is a giant that everyone knows. We bring it up to stress that, as high as the share price is, it's still a good buy.
In fact, Money Morning Chief Investment Strategist Keith Fitz-Gerald writes that this is perhaps the one stock that you can "buy today and expect to hold for the rest of your investing lifetime."
The top stock he's talking about is Amazon.com Inc. (Nasdaq: AMZN).
After conquering media sales, e-commerce is spreading to every corner of the retail sector. Customers are increasingly going online to buy not just books and music, but also furniture, appliances, and clothing.
Even supposedly "Amazon-proof" sectors like groceries and home improvement need to watch their backs, Keith says. "Any retailer without an Amazon defense strategy is living on borrowed time."
And what that means for investors is, as he puts it, "Longer term, there's no question you want to own shares of Amazon."
Here's Keith's full analysis on why AMZN is a good stock to buy now (and why the $900-plus per share price tag shouldn't scare you away)...
Best Stocks to Buy Now No. 2: There's Still Time to Buy the Amazon of China
Amazon may dominate online retail in the United States, but the biggest e-commerce market in the world is China. China represents almost half of all online sales in the world, even though only half the population is online.
That leaves plenty of room for growth. Annual online sales in China are already close to $1 trillion and are projected to reach almost $2.5 billion by 2020.
"Like it or not, China will be the single most important economy of the 21st century," Keith writes. "It's not something you should walk away from but, rather, look to invest in."
China is buying more and more, and will keep buying more. "Of everything," Keith says. And the biggest beneficiary of all that buying is China's version of Amazon, Alibaba Group Holding Ltd. (NYSE: BABA).
Alibaba commands about 80% of the Chinese e-commerce market (which, as we've already mentioned, is huge) and has been successfully expanding into other sectors as well.
Here Keith shows us just how much China's staggering growth can translate into profits for Alibaba investors...
Best Stocks to Buy Now No. 3: This Company Could Become the Coca-Cola of Pot
The noncriminal marijuana industry is experiencing a gold rush. Legal cannabis sales in North America hit $6.7 billion in 2016, up 30% from 2015 and 46% from 2014. And this is an industry that has barely hit its stride.
Video
The Next States to Legalize Marijuana
Three states approved measures legalizing marijuana for recreational use in November, and three more legalized it for medical purposes.
While Attorney General Jeff Sessions has talked tough about enforcing the federal ban, Congress so far has been unwilling to cooperate with him. President Trump has consistently said he prefers leaving it to the states.
With the market expanding rapidly, Arcview Market Research projects legal marijuana sales to reach $20.2 billion by 2021.
Pot Profits: Forget Jeff Sessions! These Five Canadian Pot Stocks Are Set to Skyrocket. Click Here...
As Money Morning Director of Technology & Venture Capital Research Michael Robinson points out, legal weed doesn't have much brand recognition. There's no Coca-Cola, Apple, or even Mitsubishi of marijuana.
But one of the leading candidates he likes now is Cannabis Sativa Inc. (OTCMKTS: CBDS). This Nevada-based company makes a variety of cannabis products including balms, sprays, mints, and edibles.
With a wide range of products and a chain of retail stores on the way, Cannabis Sativa is in a perfect position to become a national brand. As sales soar, that could mean huge returns for shareholders.
Find out why Cannabis Sativa's patented strain of marijuana and its popular social media app make this one of Michael Robinson's favorite pot stocks.
Best Stocks to Buy Now No. 4: Catch the Next Blockbuster Drug Before It Hits the Market
Join the conversation. Click here to jump to comments…
About the Author
Stephen Mack has been writing about economics and finance since 2011. He contributed material for the best-selling books Aftershock and The Aftershock Investor. He lives in Baltimore, Maryland.