It's no secret that the "Retail Ice Age" - led by online giant Amazon.com Inc. (Nasdaq: AMZN) -- has changed the way that people shop.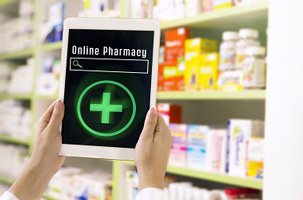 Amazon has been a growing pain in the neck for low-price retailers like Wal-Mart Stores Inc. (NYSE:WMT) for some time, but even high-end specialty stores like Ralph Lauren Corp. (NYSE: RL) have struggled now that Amazon has crept into their sector.
Now the e-commerce leviathan is tiptoeing into another new arena: healthcare.
Amazon Is Setting the Retail Ice Age on U.S. Drugstores
Amazon has long invested in the retail healthcare market, offering medical supplies and equipment to its consumers.
But according to a May 16 report by CNBC, Amazon has held annual meetings at its Seattle headquarters over the last few years to discuss entering the retail drugstore business...
Of course, we don't mean brick-and-mortar pharmacies -- we mean drug delivery.
Indeed, Amazon often tests new product lines in non-U.S. markets before it assesses whether to roll it out in the domestic market.
"A disruptive company like Amazon can turn an industry on its side."
So when The Japan Times reported in April that Amazon would be expanding its Prime Now delivery service to include drug sales, U.S. drugstores should have been on high alert.
And with the rise of high-deductible plans and more people paying for healthcare, Amazon wants to dive even deeper into the healthcare business than drug delivery.
Sign up for SMS so you never miss special events, exclusive offers, and weekly bonus trades.
We're talking pharmaceuticals...
The Next Market Amazon Could Take Over
Indeed, just one month later on May 17, CNBC reported that Amazon is hiring pharmaceutical talent in the United States - a general manager to lead the "consumables" unit and other prospects from the pharmacy sector.
Urgent: You could make $1.6 million or more by learning how to extract cash from failing businesses. Find out more...
We can't say we're shocked.
"There is no such thing as an 'Amazon-Proof' retailer," said Money Morning Chief Investment Strategist Keith Fitz-Gerald - who has long been bullish on AMZN stock - to Members on April 10. "A disruptive company like Amazon can turn an industry on its side."
Amazon currently has over 310 million active customer accounts, according to the latest report from Statista. That number is expected to skyrocket as the giant continues to devour competitors and expand into new industries ...
By 2020, RBC Capital Markets predicts Amazon will have over 500 million active customers, according to CNBC on March 10.
And the healthcare industry is so very tempting. It currently accounts for nearly 18% of U.S. GDP and could reach 25%, wrote Forbes on May 18.
Investors are already seeing the writing on the wall. Shares of potential rivals in the retail pharmacy space were spooked by the news on Wednesday (May 18). Both CVS Health Corp. (NYSE: CVS) and Walgreens Boots Alliance Inc. (Nasdaq: WBA) were down more than 3% in afternoon trading. At the same time, Amazon was up 1.48% on Wednesday and is currently trading up 0.84%.
How to Play Amazon Now
There are two ways to play this, according to Keith.
"Longer term, there's no question you want to own shares of Amazon," said Keith on April 10. "In fact, Amazon may well be the only company in the world today that you can buy today and expect to hold for the rest of your investing lifetime."
However, that comes with a hefty price tag. Amazon currently trades at over $900 a share - and its growing steadily. Over the past three months, AMZN stock has risen over 14% -- from $845.07 in February to $966.62 today (May 19).
As a second option, "Consider buying just a few shares at a time," recommends Keith. "Heck, buy even one if that's what you can afford. Then, throw away the proverbial key."
Editor's Note: "Must-have" companies backed by Unstoppable Trends are a cornerstone of Keith's wealth-building strategy. But there's another type of investment he wants Money Morning Members to know about. It's one of his favorites, a kind of "desert island fund" he'd buy if he had to park his money in one place, "retire" from civilization for 20 years, and come back to a pile of money. Click here to learn more...
Follow Money Morning on Twitter @moneymorning, Facebook, and LinkedIn.
Related Articles: