Just when you thought Microsoft Corp. (Nasdaq: MSFT) was reclaiming its crown as a premier technology company, it throws a curve ball. Not only is Microsoft among the leaders in traditional and new-age technology, but now it has thrown its weight into one of the hottest up-and-coming trends in the market.
Microsoft is now exercising its cloud computing muscle in the legal marijuana industry. And this could be a massive catalyst for Microsoft stock in 2017…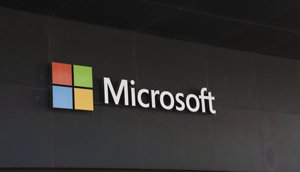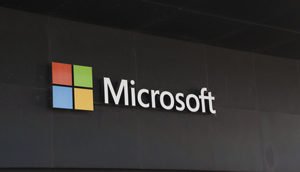 Most people did not see that coming. After all, many of us still think of Microsoft as the desktop software company that revolutionized the personal computer decades ago. But out of the spotlight, over 400 million devices run on Windows 10. Microsoft Office has been downloaded 340 million times on iPhones, iPads, and Android devices.
But it is Microsoft's advanced cloud technology that is making real waves. According to Money Morning Director of Technology & Venture Capital Research Michael Robinson, it will be used heavily by companies in the marijuana industry. And it will give investors a way to profit from legal weed without the speculative risk of a penny stock.
Microsoft is a leader in the cloud computing market with $6.7 billion in revenue from its Azure cloud service in its fiscal 2017 Q3 alone. So far in 2017, MSFT stock has climbed nearly 13%, compared to just 8% for the Dow.
"Ever since June 2016, Microsoft has used its ultra-powerful software and cloud services to become the go-to source for the cannabis industry," Robinson said. "As M&A [mergers and acquisitions] activity picks up, Microsoft's roster of cannabis customers will only grow."
Why is that important? Because legal marijuana is a young industry that is faced with a great reporting and compliance burden.
Video
New Nevada Marijuana Laws Will Turn State into a Cannabis Destination
You see, most pot entrepreneurs start out with little experience with state and local government rules for tracking their products. Plus, when they're just starting out they don't have the staff to handle this kind of "boring" bureaucratic stuff.
But that boring bureaucratic stuff is critically important. These businesses need to have all t's crossed and all i's dotted or they might be subject to crippling, potentially business-ending sanctions.
BREAKING: New Legislation Could Turn Tiny Pot Stocks into Millions. Click Here…
While investing directly in any new industry can be exciting, many of the companies growing and selling marijuana may not be around in a few years. That's why the "pick-and-shovel" companies that are developing the tech tools needed by the other players to survive and thrive are so potentially lucrative for investors.
This harkens back to the 1849 Gold Rush in California, where gold miners went broke but the stores selling them actual picks and shovels made a fortune. That is exactly where Microsoft stock comes in.
The Cloud's Massive Reach Is Microsoft Stock's Biggest Catalyst