Facebook Inc. (Nasdaq: FB) will release its Q2 2017 earnings report after the closing bell on July 26, 2017, but earnings won't be the only news shareholders will focus on. FB shareholders are anxiously waiting for any updates on the Facebook stock split from CEO Mark Zuckerberg.
You see, ever since shareholders approved the 3-for-1 FB stock split on June 20, 2016, Zuckerberg has not provided any updates on when the Facebook stock split will happen.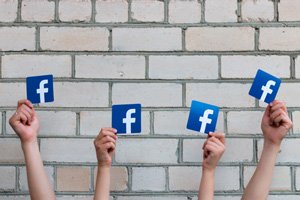 And we won't know if he will share any new details until July 26.
However, we have reason to believe the 3-for-1 Facebook stock split will be delayed until 2018.
Editor's Note: For full details on how the Facebook stock split will work and how it will affect your shares, read our exclusive Facebook Stock Split Guide.
Here's why it could take another year...
Why the Facebook Stock Split Date Is Indefinitely Delayed
On April 29, 2016, a shareholder filed a proposed class-action lawsuit in the Delaware Court of Chancery. According to Reuters, the lawsuit contends Facebook's board committee, which approved the deal, did not obtain anything of meaningful value for shareholders.
And if the time it takes to settle this lawsuit is anything like the Alphabet Inc. (Nasdaq: GOOGL) stock split lawsuit, it could take two years to settle.
On April 2, 2012, the co-founders of Google, Larry Page and Sergey Brin, sent a letter to Google shareholders proposing a 2-for-1 stock split. In the letter to shareholders, Page and Brin said they wanted to split the stock in order to prevent activist investors from influencing their decision-making process.
You see, activist investors wanted to turn a quick profit, which would have meant cutting the funding for divisions like Google X, which works on long-term projects. Some of these projects include an Internet network connected by balloons, self-driving cars, and a smart contact lens that measures glucose levels in the tears of diabetes patients.
In 2015, Google's "Other Bets" division, which includes Google Fiber, Calico, Nest, Verily, Google Ventures, Google Capital, and Google X, lost a combined $3.57 billion. Brin and Page think the next revolutionary technology could come out of their research, but activist investors don't like the company losing money.
To protect divisions that currently weren't profitable, the duo decided to split the stock by offering a new class of share that wouldn't have voting rights. That way, they could keep the majority voting power for themselves and work on long-term projects without outside pressure from activist investors.
The problem, though, was some Google shareholders didn't like the idea of not having a vote.
A group of shareholders came together after the letter in April 2012 and sued Google. It took 14 months to settle the lawsuit when a June 13, 2013, agreement ended the dispute. As part of the settlement, Google agreed to consider ending the separate stock rights idea if Brin and Page ever start selling their shares.
BRILLIANT: Average Americans Are Becoming Marijuana Millionaires
Still, Page and Brin didn't split the stock until April 3, 2014, which was two years after Brin and Page first proposed the split.
If Facebook's lawsuit takes as long to settle as Google's, the FB stock split may not happen until 2018.
However, here at Money Morning we aren't focused on the Facebook stock split.
What we're focusing on is a bold, double-digit growth projection for Facebook that could net shareholders a profit of 51.5% over the next three years...
Our Bold Price Prediction Ahead of the Facebook Stock Split