Some thought the "hard fork" would cause volatile price swings for Bitcoin currency, but the price of the digital currency has climbed from $2,332.19 on July 11 to $3,569.45 today (Aug. 11).
However, that 53.05% gain is just the start of how high the price of Bitcoin can climb…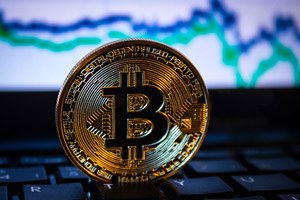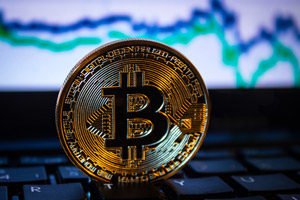 By 2027, the Bitcoin price could reach $1 million – and it's actually not as far-fetched as you may think…
Why Bitcoin Currency Prices Could Reach $1 Million in the Next 10 Years
In May, Jeremy Liew, the first investor in Snap Inc. (NYSE: SNAP), and Peter Smith, the CEO of Blockchain, predicted Bitcoin would trade for $500,000 by 2030.
They believe Bitcoin could account for as much as 50% of the world's non-cash transactions by 2030. The duo calculated that would mean that by 2030 the average Bitcoin trader would hold $25,000 worth of the digital currency.
They also project the number of Bitcoin users will climb from 6.5 million to 400 million during the same time.
Multiplying the average Bitcoin account value ($25,000) by the amount of account holders (400 million) places Bitcoin's potential market cap at $10 trillion.
Editor's Note: An incredibly rare gold anomaly is shaping up in the markets as we speak – one that has occurred ONLY twice in the past 20 years. And it's about to happen again. Details here…
Dividing the market cap by the amount of Bitcoin being held places Bitcoin prices at $500,000.
From today's price of $3,569.45, that's a potential profit of 27,915%.
But that number may be too conservative…
In this free and exclusive report, Money Morning Cryptocurrency Expert David Zeiler details why Bitcoin prices could reach $1 million. And once you read this report, you'll see why a $1 million Bitcoin price prediction isn't as crazy as it may seem.
You can access this free and exclusive cryptocurrency report right here.
These Trade Recommendations Are CRUSHING the Market
Since April 28, Shah Gilani's Zenith Trading Circle recommendations have outperformed every investment on the market, with an average closeout gain of 83% (including partial plays).
In fact, one of his last trade recommendations closed out for a 995% win. And he's got seven more trade recommendations lined up right now.
So if you're not making gains like this… you could be cheating yourself out of tens of thousands of dollars.
To learn how to get in on this yourself, click here…
Follow Money Morning on Facebook, Twitter, and LinkedIn.