The Ethereum coin price jumped from $181.81 on July 11 to $300.58 today (Aug. 11), netting holders of the digital currency a 65% gain in one month. But the price of Ethereum is heading even higher this year…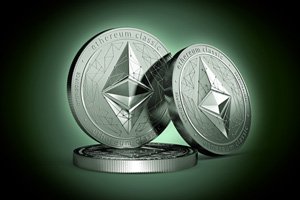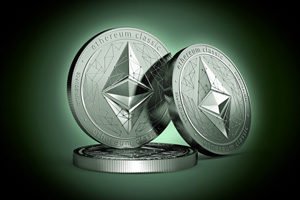 So what's driving these double-digit gains in the past month?
Certain news can push the price of Ethereum higher or lower, but there is one major reason why Ethereum prices are up 65% in the past month…
Why the Ethereum Coin Price Has Climbed 65% in One Month
The biggest reason Ethereum prices are climbing is because of the rise of initial coin offerings (ICOs). Through ICOs, investors can buy a stake in a company in exchange for a new digital currency provided by the company.
This Is Creating Billionaires: This technology is projected to grow 63,000% and create $7 trillion in new wealth. Will you be able to capitalize on these windfall profits? Read more…
To buy the new currency, investors can use Bitcoin or Ethereum as payment.
With more investors buying Ethereum to pay for ICOs, the demand for Ethereum increases. The increased demand can send the Ethereum coin price higher.
For example, the Bancor Foundation raised $153 million worth of Ethereum in three hours from an ICO held on June 12. From roughly midnight on June 11 to midnight on June 12, Ethereum prices climbed 15.54%.
And because ICO funding has skyrocketed this year – jumping to $550 million in June from nearly zero in January, according to CNBC ­- Ethereum prices have surged this year too.
As you can see in the accompanying chart, Ethereum transactions have rapidly increased since the start of 2017. In fact, the largest number of Ethereum transactions ever took place on Aug. 10, 2017, with 338,241 transactions.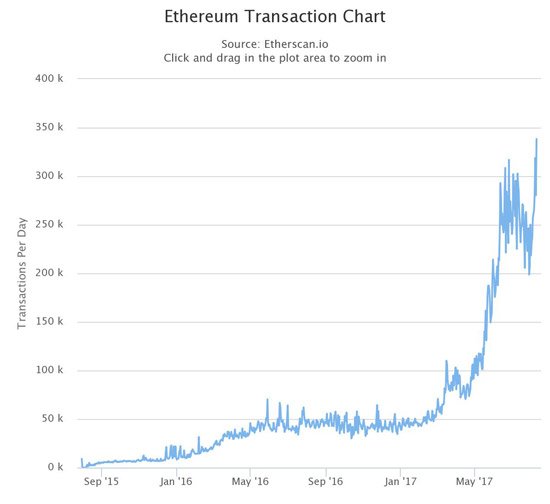 There are also other reasons the digital currency price is climbing, including:
Investors concerned about how to increase Bitcoin's transaction capacity have invested in other cryptocurrencies.
Major corporations like Microsoft Corp. (Nasdaq: MSFT), JPMorgan Chase & Co. (NYSE: JPM), and Intel Corp. (Nasdaq: INTC) joined the Enterprise Ethereum Alliance to build business-ready versions of the software behind Ethereum, according to a Feb. 27, 2017, Fortune
South Korea plans to regulate Bitcoin and Ethereum and provide a plan to do so at some point in 2017. It's a huge endorsement to have a country support cryptocurrency.
Investors are happy with these 65% gains for the month, but that could be just the start…
The price of Ethereum could climb another 66% in just the next four months. And in this free report, you'll learn exactly what could push the price of this digital currency even higher before the end of 2017.
You can access this free Ethereum price prediction report, right here.
Fortune 500 Firms Rush Toward This Breakthrough: It can power your car, heat your home, and even run entire factories. Apple has already invested $1 billion, Google committed $300 million, and Facebook, Amazon, and General Motors are getting in on this, too. Find out why experts believe this breakthrough could grow 80,000% in the near future. Click here.
Follow Money Morning on Facebook, Twitter, and LinkedIn.