Finding the best biotech stocks to buy now can be exhausting, especially when investors have to read pages of technical jargon to find out what each company does.
That's why we've made it easy for Money Morning readers.
We've put together a list of the three best biotech stocks to buy right now, including our top biotech stock pick, one with the potential for 93% growth in a year...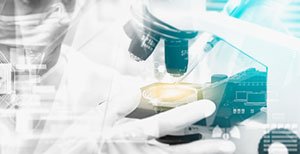 These biotech stocks are each benefiting from new drugs hitting the market, and our first stock's vaccine division grew by over 19% just this year...
Biotech Stocks to Buy Now, No. 3: Sanofi SA
Sanofi SA (NYSE: SNY) is one of our favorite pharmaceutical stocks here at Money Morning thanks to revenue from its drug Dupixent
Dupixent is an extreme eczema treatment approved in March, and it's proving to be a lucrative drug.
Money Morning Director of Technology & Venture Capital Research Michael A. Robinson forecasts sales from Dupixent will hit $3 billion annually by 2020.
Pot Profits: Forget Jeff Sessions! These Five Canadian Pot Stocks Are Set to Skyrocket. Click Here...
Sanofi also just beat second-quarter earnings expectations by 3%. While its total sales figures for Q2 fell 1% below expectations, its vaccines division showed promising growth.
Vaccine sales for the company came in 9% higher than consensus estimates, thanks to its pediatric combination vaccines and Menactra, a meningitis vaccine. In fact, Sanofi's Q2 vaccine sales were up 19.2% year over year.
Earnings weren't the only good news for Sanofi this summer, either.
In the middle of July, Sanofi bought a small maker of influenza vaccines, Protein Sciences Corp. Both Sanofi and Protein Sciences make flu vaccines, but buying Protein Sciences gave Sanofi an entirely new line of vaccines. Protein Sciences makes a type of vaccine that's free of common allergens, like eggs. That means Sanofi can expand its consumer base without having to develop an entirely new vaccine.
This is good news for Sanofi investors, because the U.S. flu vaccine market is huge. According to the U.S. Centers for Disease Control and Prevention (CDC), nearly 175 million doses of flu vaccine were given nationwide in 2015.
On top of that, Sanofi has an impressive pipeline of drugs in development. SNY now has 44 drugs in different stages of development. A large drug pipeline like this is one of the reasons SNY is a top biotech stock.  Robust pipelines are a form of insurance for investors, as they mean the company has multiple chances to get a drug FDA-approved.
Analysts forecast that SNY will reach $53.25 per share over the next year, a 12% climb from the current trading price of $47.55.
Biotech Stocks to Buy Now, No. 2: Neurocrine Biosciences Inc.
Neurocrine Biosciences Inc. (Nasdaq: NBIX) is one of the best pharmaceutical stocks to own based on its recently approved drug, Ingrezza. This drug is a treatment for tardive dyskinesia, a side effect of antipsychotic treatments.
Money Morning Biotech Investing Specialist Ernie Tremblay considers NBIX a foundational stock in the biotech sector...
Shares of NBIX are up over 400% since 2014, crushing the Dow Jones' 38% growth in the same time. And NBIX is going to continue to head higher.
Ingrezza just hit the market on May 1, and the FDA is scheduled to decide on approving 80-mg Ingrezza capsules on Oct. 14. That means investors are still getting in early on NBIX's latest drug development.
While there are other drugs to compete with, Ingrezza is much better, and that could lead to more growth for Neurocrine.
For example, Teva Biotechnology Industries Ltd. (NYSE: TEVA) is trying to get its drug for tardive dyskensia, Austedo, approved by the FDA. But even if it gets approved, it will carry a special warning label about the risks of the medicine leading to suicidal thoughts.
Neurocrine's Ingrezza has no warning label.
On top of that, Ingrezza will be about 10% cheaper than Austedo, which is another reason to expect it to keep its market share.
But Ingrezza isn't Neurocrine's only drug.
NBIX also has a robust drug pipeline, with seven drugs currently in clinical trials, including four in phase 2 or later stages. That improves Neurocrine's likelihood of getting another drug FDA-approved, and that means more profits for shareholders if they do.
The current consensus price forecast on NBIX shares, by 13 stock market analysts, is $72.31 a share. That's a 37% gain.
And that's not even our best biotech stock to buy...
[mmpazkzone name="in-story" network="9794" site="307044" id="137008" type="4"]
Biotech Stocks to Buy Now, No. 1: Insys Therapeutics Inc.
Insys Therapeutics Inc. (Nasdaq: INSY) is our best biotech stock to own today.
Its leading drug is Syndros, a treatment for nausea and vomiting caused by chemotherapy. Syndros, a drug derived from cannabinoids, became available by prescription the last day of July 2017.
INSY is already off to a fast start this year. It crushed earnings expectations for Q2, bringing in earnings per share (EPS) of $0.03, much better than FactSet's negative EPS consensus -$0.10. And Insys' sales were soaring. Its Q2 sales came in at $42.6 million, 16% higher than the $36.8 expected.
That's because Syndros is positioned to be a leading player in a very large market. The National Cancer Institute reports that 15 million patients were treated for cancer in 2014 in the United States, and 80% of those patients experienced nausea and vomiting from chemotherapy.
Money Morning Executive Editor Bill Patalon says Syndros also gives the company a major opportunity in another large market: pain. Syndros is also an effective medication to treat chronic pain.
In 2015, Transparency Market Research reported that the pain market was worth over $60 billion. By 2024, it is expected to hit $83 billion, a rise of over 33%. That means Insys is well-positioned to capitalize on this $83 billion market with its latest drug, and you can profit too.
FactSet reports analysts are giving INSY one-year price targets of up to $18.00 a share. That's a potential 93% gain from today's share price of $9.34.
Turn a Small Stake into a Fortune: A new, earth-shattering government announcement could completely change the legalization of marijuana - forever. In fact, thanks to this historic legislation, tiny pot stocks trading for under $5 are getting set to double, triple, or quadruple. In an exclusive interview with Money Morning, pot stock expert Michael Robinson shares all the good news - including details on five tiny weed stocks that could potentially turn a small stake into $100,000. Click here to continue.