The latest penny stock news from the cannabis sector shows how devastating fraud can be for penny stock investors...
But Money Morning readers don't have to worry.
Today, we're going to show you two important tips for identifying potentially dangerous penny stocks in 2017.
You see, marijuana penny stock scams have already happened this year. For example, the company mCig Inc. (OTCMKTS: MCIG) received allegations back in February of an insider selling scam. This was uncovered by Alan Brochstein, an analyst and the founder of the site 420 Investor.
He noticed that the number of shares owned by mCig CEO Paul Rosenberg changed from the number reported on mCig's annual 10-K filing. Rosenberg failed to disclose the sale of at least 2.1 million shares of MCIG between April 2015 and April 2016. Brochstein figured this out by digging into the 10-K filings, which showed Rosenberg owned 23 million in 2015 but only 20.9 million last year.
When CEOs like Rosenberg sell a large amount of shares, they have to submit a Form 4 to the U.S. Securities and Exchange Commission (SEC) noting they made the sale. Rosenberg never filed one, indicating he may have been trying to maintain investor confidence in MCIG stock while cashing in on the sale. After all, if investors knew he was dumping his position, it likely would've encouraged them to sell theirs as well. They might assume something was wrong with the firm.
In other words, Rosenberg's sale violated the trust of mCig shareholders by not publicly disclosing it.
Sign up for SMS so you never miss special events, exclusive offers, and weekly bonus trades.
But there's another scam just uncovered in June that we think is even more important
penny stock
news for anyone invested in the marijuana industry...
This Penny Stock News Story Is a Cautionary Tale for Marijuana Investors
On June 16, the SEC filed fraud charges against the Las Vegas-based firm CannaVest – also known as CV Sciences Inc. (OTCMKTS: CVSI). These charges are related to the company's 2013 balance sheets.
You see, CannaVest stock was one of the top marijuana stocks of 2013. It rocketed 700% that year, from $5 to $40 per share, reaching a peak of $69.90 per share in January 2014. But shares have suspiciously lost most of their value since then, plummeting 99.7% to the current penny stock level of $0.23.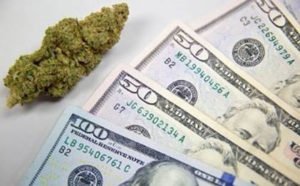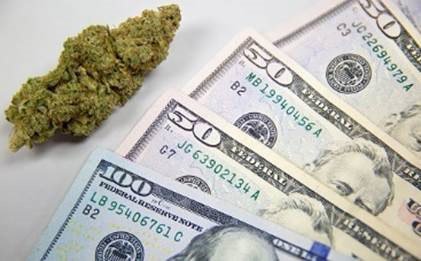 And in June, the SEC alleged that the company's CEO, Michael Mona, Jr., allegedly overstated the value of the company's assets in the first half of 2013. This led investors to believe the company had more cash than it actually did.
Specifically, Mona said CV Sciences bought hemp producer PhytoSphere Systems for $35 million, even though Mona knew the actual price tag was much lower. In the third quarter of 2013, the firm recorded the acquisition at $8 million and failed to acknowledge that the original $35 million value of the deal was grossly overstated in Q1 and Q2.
The SEC claims this intentional false recording of an acquisition deal is grounds for fraud, which is why the SEC charged Mona and the company in June. Since that penny stock news story broke on June 16, shares of CannaVest have declined 23% from $0.30 to $0.23.
The Best Pot Stocks: After months of research, we've found the most lucrative and fastest-growing legal pot stocks in America. And for a limited time, you can get all the details for free. Learn more...
Trading has not yet been suspended on the marijuana penny stock, but the SEC will likely do that if CV Sciences is found guilty. If it's suspended, investors are at risk of possibly losing most – if not all – or their investment.
In other words, people who put their hard-earned cash into CannaVest could lose it due to Mona's fraudulent conduct – in addition to the 23.3% loss they've already endured since June 16.
While marijuana penny stock scams like this can make you want to avoid the sector entirely, we don't recommend doing that. There are simple ways to find safe marijuana companies to invest in.
And our Money Morning experts are dedicated to showing you how to determine if a penny stock is unsafe. That's why we're going to show you these two investing tips...
2 Tips to Follow for Safe Marijuana Penny Stock Investing