Wall Street analysts say this indicator tells when the next stock market crash is coming...
Marko Kolanovic, a quantitative analyst at JPMorgan, told CNBC on July 27 that low volatility could be a sign of a coming downturn in stocks. Wall Street's fear gauge, the VIX, was at 10.11 on July 27, more than 20% below its historical average.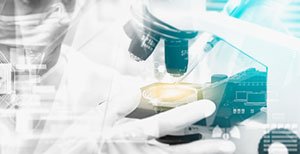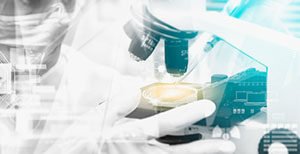 Because low volatility is unlikely to last forever, it could mean a market correction, or even a market crash, is coming next.
While we aren't making a stock market crash prediction, investors are always wise to prepare for the worst. And there are some other market crash warning signs to pay attention to...
Why It's Always Smart to Be Prepared for a Stock Market Crash
We don't think the market is about to crash, but the stock market's performance this year could be lulling investors into complacency. It's always a good idea to prepare for the worst, just in case.
The Dow is up over 10% on the year and has hit all-time highs of 21,000 in March and 22,000 in August. Its jump between 20,000 and 21,000 was its fastest 1,000-point gain in history.
While these gains have been excellent for investors so far this year, not all of the stock market's data is positive.
Urgent: An $80 billion cover-up? Feds use obscure loophole to threaten retirees... Read More...
First, low interest rates since 2008 have helped push stock prices to these record highs. That means stocks aren't soaring thanks to strong economic growth and expanding businesses, but because borrowing money has been cheap since 2008.
After the Great Recession began in 2008, the U.S. Federal Reserve slashed interest rates to 0.25%, its lowest rate ever. Before the financial crisis, the Fed had interest rates pegged above 5%.
The Fed's interest rate cut was meant to help the economy grow. Its logic was that it would be easier for businesses to borrow money and stay solvent, or even to expand, which would push the economy out of the recession.
But businesses used the cheap money to repurchase shares of their own stock.
Between 2009 and 2016, public companies borrowed $1.9 trillion thanks to the Fed's historically low interest rates. At the same time, they bought back over $2 trillion in shares of their own stock.
Those share buybacks have helped push stock prices higher. But now the Fed is committed to raising interest rates again, making borrowing more costly. The Fed has already hiked rates twice in 2017 and three times in just two years. One more hike is expected this year, too. That could push interest rates to 1.5%.
If cheap money helped boost stocks before, it's not going to work anymore.
Second, share buybacks may have helped push stocks to overinflated highs.
In fact, according to the Shiller P/E (price/earnings) ratio, stocks are at historically high levels. The current Shiller P/E ratio is 30.16, 79% higher than its overall average. And that's even higher than it was before the 2008 stock market crash, when it soured to 27.4 in 2007.
While this doesn't mean a stock market crash is coming, it could mean the Dow's record-breaking run this year might not last.
Fortunately, prepared investors can protect their money from a market correction or even a crash. Investors don't even need to leave the stock market for other assets when they own these two resilient stocks with high growth potential...
The 2 Best Stocks to Own When a Stock Market Crash Is Coming