Investors are eager for the Boring Co. IPO thanks to Elon Musk's groundbreaking vision.
The Boring Co. is Musk's latest company to disrupt an entire industry. This time, Musk is focusing on transportation.
The Boring Co.'s plan is to bore tunnels underground, connecting cities for the Hyperloop project Musk is working on. The Hyperloop, according to Musk, is a revolutionary new method of transportation that could eventually connect passengers between New York and Washington, D.C., at 760 mph.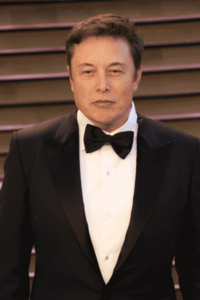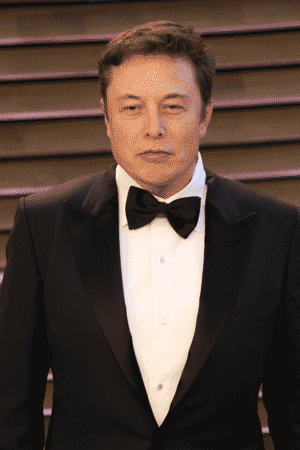 If it does, travel times between those two cities could take just 30 minutes.
But while the Boring Co. is already breaking ground on a tunnel in Los Angeles, and Musk claims he has verbal approval to begin connecting Washington, D.C., and New York, investors won't be buying Boring Co. stock anytime soon...
Special Report: Cannabis Is the Gold Rush of the 21st Century - 30 Stocks to Invest in Now. Details Here...
Unfortunately, there are no plans for a Boring Co. public offering just yet.
But it's still a company worth keeping on your radar.
Here's what makes it so unique, plus a way to profit from Musk's innovation without waiting on the Boring IPO...
How Elon Musk's Hyperloop Will Revolutionize Transportation
Between Tesla Inc. (Nasdaq: TSLA), SpaceX, and the Boring Co., Elon Musk is in the business of disrupting transportation.
And the Hyperloop will do exactly that.
The Hyperloop is actually a vacuum tube track, with a custom-designed vehicle that hovers inside the tube. The vacuum within the tube eliminates wind resistance and friction from rails, ostensibly allowing a special vehicle to travel at extraordinary speed.
As a result of the groundbreaking design, the vehicle could travel at twice the speed of maglev trains, which can hit up to 268 mph and are currently the fastest trains in the world.
Musk first floated the idea in the summer of 2012, via PandoMonthly, saying the Hyperloop was planned as a new type of transportation system.
There's just one hitch. The technology is still in the works.
As a result, Musk initiated a competition to develop a prototype for the Hyperloop vehicle.
During September 2016, another of Musk's companies, SpaceX, constructed a test track for the Hyperloop in eastern California. Twice this year, design teams have come to the track to vie for best design of the prototype vehicle.
And just as the test track was being completed in 2016, Musk created the Boring Co. Its function is to bore the tunnels to connect the cities through which the Hyperloop will run.
Already, the company is breaking ground.
In June, The Verge reported the Boring Co. had already completed one section of its tunnel underneath Los Angeles.
And now Electrek is reporting the Boring Co. is beginning to dig a 12.4-mile tunnel connecting Baltimore and Washington, D.C. It's even uncovered photos of the proposed site being developed.
The progress Boring Co. is making toward creating this revolutionary transportation method has investors ready to buy in. The only problem is that there hasn't been a Boring Co. public offering.
At least, not yet...
When Is the Boring Co. IPO?
There are no plans currently for a Boring Co. IPO. Musk has never mentioned plans for an IPO for the company.
But to figure out when a Boring Co. IPO will be, we can look at one of Musk's other private companies.
Musk has discussed a potential SpaceX IPO. Musk has said he won't take SpaceX public until it is operating a commercial flight to Mars. The absolute earliest that could happen is 2020, but potentially it will take even longer.
That means Musk wants his companies to achieve commercial viability before holding a public offering. And with the Hyperloop still in design, the Boring Co. might be even further away from commercial viability than SpaceX is from Mars.
But there's still a way to profit from Musk's innovation.
And you won't need to wait for any kind of IPO...
How to Profit from Boring Co.'s Ambition Before an IPO