Canada's Department of Finance presented its cannabis tax plan on Nov. 10, 2017, and the shareholders of Canadian marijuana stocks couldn't help but grin.
Investors were concerned the taxes on legal marijuana would make it too expensive. But the tax plan is a bargain.
The Canadian government plans to add a $1 per gram excise tax on cannabis products, or 10% of the sale price, whichever is higher. In comparison, California plans to institute a 15% excise tax on all weed sales on Jan. 1, 2018, no matter how many grams of marijuana are sold.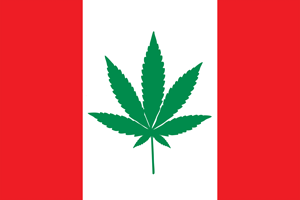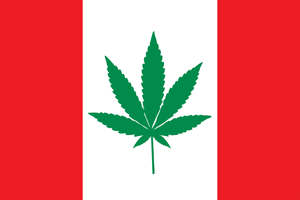 Investors were waiting for specifics behind Canada's plans to legalize cannabis by July 2018, so this gave them exactly what they wanted.
The news sent the prices of Canadian cannabis stocks surging. Shares of Aurora Cannabis Inc. climbed as high as 20% on the Toronto Stock Exchange (TSX) after the news broke on Nov. 10.
But buying stocks on Canadian exchanges can be difficult for American investors, who need to find a brokerage supporting Canadian purchases and manage another country's tax laws.
Fortunately for investors in the United States, you can bypass Canadian exchanges like the TSX and easily own shares of Canadian marijuana stocks…
Now Is the Time to Own Canadian Marijuana Stocks
Through over-the-counter markets (OTCMKTS), Canadian cannabis companies like Aurora Cannabis Inc. (OTCMKTS: ACBFF) can sell shares to U.S. investors.
With OTCMKTS, investors don't have to find a broker that trades on Canadian exchanges, convert U.S. dollars into Canadian dollars, or keep track of tax laws that differ between the two countries.
And the stocks trading on the OTCMKTS mirror the price movement of their counterparts on the TSX.
Shares of ACBFF opened at $3.24 on Nov. 10 and closed at $3.68, for a 13.5% gain. Shares of Aurora on the TSX opened at $4.09 on Nov. 10 and closed at $4.64, for a 13.44% gain.
Remember, that's just in one day.
And by trading Canadian cannabis stocks on OTCMKTS, U.S. investors have access to a potentially explosive event on July 1, 2018…
These recent gains for Aurora are just the beginning for Canadian marijuana stocks, as full legalization could create a $22.6 billion market.
BREAKING: New Legislation Could Turn Tiny Pot Stocks into Millions. Click Here…
Canada's retail cannabis sector could be worth between $4.9 billion and $8.7 billion annually, according to consulting firm Deloitte.
Marijuana-related services and products, like growers, testing labs, and security systems, could increase that total as high as $22.6 billion.
And when the revenue from cannabis-related tourism, taxes, and licensing fees is factored in, that number may be too conservative.
That's why the most long-term gains for Canadian cannabis stocks will be made by staking your claim right now…
How to Cash In on Canadian Marijuana Stocks