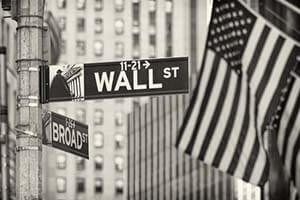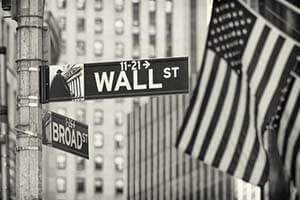 A slew of bank earnings will be released this week, and these reports present a unique profit opportunity today.
So far, things look good for the big banks in 2018. At a glance, BB&T Corp. (NYSE: BBT), M&T Bank Corp. (NYSE: MTB), and Morgan Stanley (NYSE: MS) all topped Wall Street analyst estimates for earnings. It's further evidence that growth and stability have returned to the sector.
The current economic climate is bullish for bank stocks, as some government regulation gets rolled back. However, there are a few drags on the earnings of these companies, not the least of which is the yield curve, which stubbornly remains quite flat.
The yield curve is a chart of the levels of interest rates across the U.S. Treasury bond market. Typically, it's quoted simply as the difference in yields between short-term notes and long-term bonds.
URGENT: Tom Gentile's used this pattern to show my readers triple-digit gains in one or two days. Click here to learn more...
The problem now is that the two interest rates are not that far apart. Short-term rates, those at which banks borrow, have gone up thanks to the U.S. Federal Reserve's mission to normalize conditions. At the same time, long-term rates, those at which banks lend money, have not really moved significantly.
A flat yield curve means profits at lending institutions are squeezed. However, this condition does not seem likely to persist. Long-term rates have made some moves higher, albeit not enough to change or steepen the yield curve just yet. A strong economy and the Fed's plan to hike short-term rates at least three times this year should take care of returning that to where it should be.
Despite this issue, Money Morning's options trading specialist, Tom Gentile, still maintains a positive outlook for bank stocks in 2018, as the banks continue to beat earnings expectations.
That's good for investors, of course, who buy shares and wait for the good news - and stock gains - to happen.
But Gentile has a better way to profit from the improving bank sector using options.
And that's going to lead to even more gains in a much shorter time and with much less risk...
This Strategy Offers Unlimited Potential on Bank Stocks
Trading during earnings season can be volatile, so it's important to first have a plan to control risk. Tom's preferred strategy here is called a "straddle."
A straddle is a trade where you buy a call and a put with the same strike price and expiration date. The strike prices should be at-the-money, meaning they should be as close to the price of the underlying stock as possible.
You use a straddle when you think the underlying stock is primed for significant volatility in the near term. The bigger the move - no matter if it is up or down - the bigger the profits. And the best part is that risk is limited.
The mechanics are simple, too.
You profit when the underlying stock moves above the strike price plus the price you paid for both options. Or you profit when the underlying stock falls below the strike price minus the price of the options. If the stock does not move, you can only lose the amount you paid for the options.
But as always, the timing of the trade is critical...
How to Time Your Straddle Strategy for Bank Stocks
[mmpazkzone name="in-story" network="9794" site="307044" id="137008" type="4"]
It's important to implement your straddle on a stock that is already technically set up to move.
Gentile looks for stocks where old resistance is becoming support, which is actually a common occurrence in the markets.
For example, JPMorgan Chase & Co. (NYSE: JPM) stock rallied sharply in mid-December and then stalled at about $108 heading into the new year. Just ahead of earnings, it moved above that resistance level and then rallied into earnings on Jan. 12, 2018. That's all fairly bullish, but it did not gain much more after that. Gentile believes the stock cannot hold there for the long term, and that makes it vulnerable for a pullback.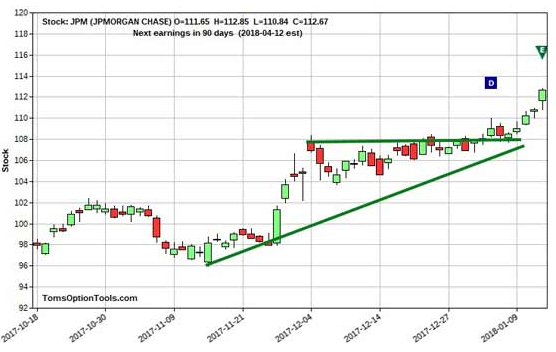 That's great for us.
Should the stock pull back to old resistance, which now acts as support, we will be able to get in on this trade at lower levels using the $108 strike price.
Here's how it works:
Buy the Feb. 16, 2018, call for $6.45 (which costs $645 per contract controlling 100 shares of stock) and the Feb. 16, 2019, put for $0.10 (costing $10), for a total outlay of $655 before commissions.
If JPM stock rallies to $114.55 ($108 + $6.55) by expiration, you break even. Anything above that, you make money. And it is a dollar-for-dollar match for the stock's gain. If JPM closes at $116, you make $1.45 ($116 - $114.55), or $145 per straddle. At $120, you make $545, and so on.
If JPM stock falls to $101.45, you also break even. Anything below that, and you make money. If JPM closes at $100, you make $1.45 ($101.45 - $100), or $145 per straddle. At $95, you make $645, and so on.
The more JPM stock moves, the more money you make. Again, this is the perfect strategy to use around earnings time for fast profits with limited risk.
But that's not the only way to make lightning-fast profits...
If You Like Fast Cash, You Don't Want to Miss This
Tom loves fast money. That's why he's been working on a new invention. It's a way to get rapid-fire profits in your hands week after week.
He's talking about trades you can make from anywhere, even right on your phone, in four days or less.
The pattern behind these quick paydays appears every single week. And he's the only one who knows how to find it.
He's used it to show his readers top gains like 100% on RTN in one day, 100% on BIDU in one day, 120.93% on MS in two days, and 124% on ABBV in one day.
If you hope to find yourself with a pile of extra cash in your pockets, click here to learn more...
Follow Money Morning on Twitter @moneymorning, Facebook, and LinkedIn.