Investors looking for profits in the healthcare sector had a difficult time in 2017 if they weren't in biotech. The Health Care SPDR ETF (NYSE: XLV) only gained 13.15% last year, while the S&P 500 climbed 22.5% over the same time period.
But the biotech sector crushed the market, with the SPDR S&P Biotech ETF (NYSE: XBI) returning a market-beating 43.36% in 2017, nearly double the broader S&P 500.
That's why we'll show you the three best biotech stocks to buy for 2018.
Despite the exceptional run for biotech stocks in 2017, the broader healthcare sector has been facing a strong headwind over the past few years that scared away some investors.
Drug pricing controversies, increased generic competition for blockbuster drugs, and the recent merger between retail giant CVS Health Corp. (NYSE: CVS) and insurance company Aetna Inc. (NYSE: AET) have weakened returns for shareholders.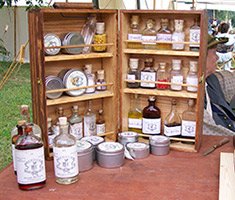 In addition, Amazon.com Inc. (Nasdaq: AMZN), Warren Buffett's Berkshire Hathaway Inc. (NYSE: BRK.A), and JPMorgan Chase & Co. (NYSE: JPM) announced a joint venture to enter the health insurance industry.
Together the three companies intend to create a health insurance company "free from profit-making incentives" and give the broader health insurance a "wake-up call."
As you might expect, all the major health insurance providers dropped 3% to 5% after the news came out.
While these developments don't make the healthcare sector seem like an attractive investment, the reality is, biotech stocks are still some of the best profit plays you can find in any industry.
And fortunately for us, when strong companies get overlooked, they often become undervalued. That means you can buy some of the top biotech stocks in the industry at a fraction of their true value.
Critical: A tiny company's revolutionary device has just been approved by the FCC - and even a small stake could reward you with astronomical gains. Find out how to take advantage of this ground-floor profit opportunity...
We'll show you our three best biotech stocks to buy for 2018 in just a minute.
But first, here are three catalysts driving this bull market for biotech stocks...
3 Reasons to Own Biotech Stocks in 2018
Money Morning Director of Technology & Venture Capital Research Michael A. Robinson says the biotech industry has the potential to produce multiple triple-digit gainers in 2018.
The biotech sector in the United States is worth nearly $163 billion. New drugs are constantly being developed and reaching consumers.
Here are the three primary catalysts driving growth in biotech stocks.
The Aging U.S. Population
Right now, 65 million baby boomers are over the age of 65 in the United States. The older they get, the more they'll need medications and interventions for diseases like cancer, heart disease, diabetes, high blood pressure, stroke, vision problems, and Alzheimer's. And biotech companies are developing the drugs and therapies to treat those diseases.
Mergers & Acquisitions 
During the first four days of 2018, biotech buyouts of $11 billion hit the market. In 2017, mergers and acquisitions in healthcare equaled just $200 billion. Baker McKenzie forecasts that the level of M&A activity would climb 50% in 2018, to $300 billion.
A Favorable Regulatory Environment
 With U.S. President Donald Trump in office, analysts expect uncertainty over drug price policy to dissipate. Robinson expects few or no policies that negatively affect the healthcare sector from the Trump administration this year. In addition, the U.S. Food and Drug Administration is expected to start moving more quickly on drug trial approvals to bring life-saving drugs with positive results to market faster.
And that means the best biotech stocks not only have a favorable year ahead, but they can be bought for a discount right now.
Investors currently investing in exchange-traded funds like the S&P 500 SPDR (NYSE: SPY) are paying a roughly 19.5 multiple on expected 2019 earnings.
The biotech stocks we're about to show you are a much better value, and our top pick has upside of 72.9% this year based on that multiple...