The stock market just experienced its worst week in two years to start February when the Dow fell by more than 10% before beginning to recover. Investors and traders alike were caught off guard after a year of record gains, when the Dow surged from 20,000 to 25,000 points in record time.
Now that the dust has settled, we want our readers to be prepared for the next correction by showing you when to buy stocks after a market correction…
One of the advantages of a stock market correction is it puts stocks "on sale," giving savvy investors a discount on some of the best companies in the world.
Must-See: This Great Depression-Era "Secret" Helped Transform Two Teachers into Millionaires. Read More…
You see, this recent correction was largely the result of computer-executed trades driven by large investment firm trading algorithms. Once some algorithms starting selling stocks, they triggered other computers to sell, spiraling the market down.
And when computer algorithms – or emotional investors – create a stock sell-off, you can profit. As long as stocks fall thanks to traders and computers "following the herd" instead of an actual crisis or change to the business environment, then the sell-off is simply discounting stock prices.
We want you to be prepared for the next correction so you can turn the volatility into profits…
When to Buy Stocks After a Market Correction
If you're unsure about when to buy stocks after the market corrects, you're not alone. Should you buy after it drops 10% or hold out for a potential 20% drop?
It turns out, it's actually better to prepare for what you'll buy instead of when you'll buy during a stock market correction.
There's no magic number to look for that will tell you when to buy during a market correction.
And studies have shown investors' entry points don't affect their overall returns all that much. Throughout the entire history of the stock market, stocks have always recovered after crashes, corrections, and stagnations.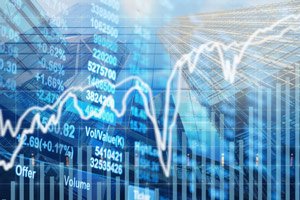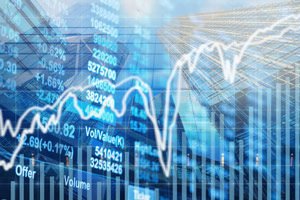 It's simply more important to be in the game than trying to guess the best time to enter.
So take your discount when the markets dive thanks to overreacting traders or computer algorithms, and don't sweat the exact entry point.
Instead, spend some time right now planning on which stocks you want to own, so when the market pulls back again – and it will – you'll be ready with a plan.
And to help you put that "shopping list" together, we've got two of the most must-have stocks you can own…
2 Stocks to Buy That Will Outperform the Market