Investing in marijuana stocks can be a high-risk, high-reward strategy. But we've found a way to profit from California's explosive marijuana industry without the speculative risk thanks to one California marijuana stock…
When I first mentioned this California marijuana stock to Money Morning readers on March 15, 2017, it was trading at $16.09 per share.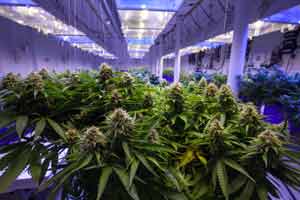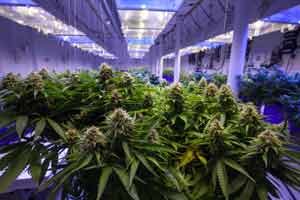 It has surged 60.34%, to $25.80 per share, in less than a year.
In comparison, the Dow Jones Industrial Average climbed just 19.06% during that time.
Not bad.
But if you're just now finding out about this stock, that's okay.
In the next 12 months, brokerage Ladenburg Thalmann & Co. expects the price of this California marijuana stock to climb another 31.74%.
Top Three California Pot Stocks to Watch for the Biggest Gains – Learn How to Cash In Here
On top of giving you one of the safest California marijuana stocks, we're also going to share how to turn California's marijuana legalization into your own gold mine.
We'll be giving you details on how to access a special report from Money Morning Director of Technology & Venture Capital Research Michael A. Robinson about California pot stocks.
Michael's been a giant in tech investing for more than 30 years. As a leading analyst and tech journalist, he's been at the forefront of just about every major emerging technology story of the last decade.
He's even been nominated for a Pulitzer Prize.
And in the report, he'll share all the details about three pot stocks that could turn a small stake into millions.
Here's our marijuana stock play, plus everything you need to know about staking your claim in the future $20 billion California marijuana industry…
Why This California Marijuana Stock Could Net Double-Digit Gains in 2018