We found a bullish Litecoin price prediction that shows gains of 598% by Dec. 31, 2018. Because this prediction is so bold, we're going to share the reasons behind the Litecoin price forecast in just a minute.
Now, we also wanted to share the predictions of five other analysts who also told Finder.com they believe Litecoin prices will climb from today's (March 5) price of $214.77.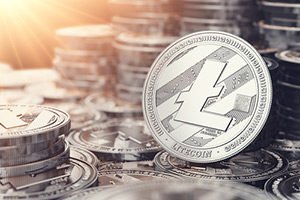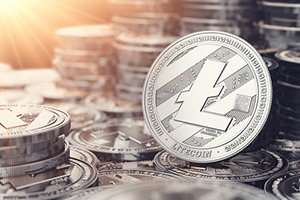 By knowing all of these predictions, you'll be able to make an even more informed opinion on Litecoin's future price.
| | | | |
| --- | --- | --- | --- |
| Analyst | Background | Price Prediction | End of Year Profit |
| Fred Schebesta | Co-founder Finder.com | $300 | 39.68% |
| Alisa Gus | CEO WishKnish | $500 | 132.80% |
| Joseph Raczynski | Technology Consultant | $300 | 39.68% |
| Samson Williams | CSO SeedUps | $674 | 213.82% |
| Nick @CoinRypto | CEO Coinrypto | $750 | 249.21% |
And here's the reasoning behind each analyst's projection...
Fred Schebesta Litecoin Price Prediction
"They are actually rolling things out. They've got a good leader. That's why it's going up in value."
Alisa Gus Litecoin Price Prediction
"It's a good Bitcoin clone that is now positioning itself as part of the remittances ecosystem. I can see it rising, but only time will tell if it succeeds."
The No. 1 Crypto Tom's Buying Right Now: Tom Gentile is predicting a massive price surge for a little-known cryptocurrency trading under $0.30. Click here to see his pick and exactly how to trade it.
Joseph Raczynski Litecoin Price Prediction
"I have wavered on this coin a tad in the past. They have some tech that has been released to speed transaction, but I am not convinced that some other coins cannot do this as well. Something will have to shake out to differentiate all of them from each other."
Samson Williams Litecoin Price Prediction
"Same reason as before. Fiat currency fleeing the plummeting stock markets as the #2018Recession kicks in, in Q3 2018."
Nick @CoinRypto Litecoin Price Prediction
"Litecoin should prosper this year with LitePay and merchants."
Of course, it wasn't all bullish news...
Clayton Daniel, an entrepreneur and fintech investor, believes the price of Litecoin will fall to $150 by the end of 2018.
"Litecoin spent 4.5 years on a valuation ratio far below Bitcoin, but for the last 12 months, it's completely blown out. With the founder selling out at a high multiple, and with little news, I'm not sure what's happening besides 'hoping it goes back up,'" Daniel told Finder.com.
Still, because of the potential 598% profit opportunity, we had to make sure you saw this bold Litecoin price prediction immediately...