The Saudi Crown Prince, Mohammad bin Salman (MbS), will meet with CEOs, investors, and even the president during his tour of the United States this week. These meetings could lead to billions of dollars being invested into America. You can profit by knowing where that kind of money is headed...
And one of the most important, and profitable, meetings will be when U.S. President Donald Trump and the Saudi crown prince talk on Tuesday, March 20.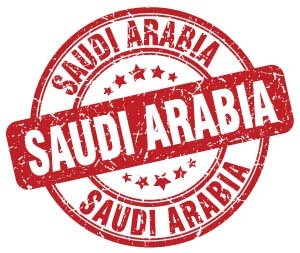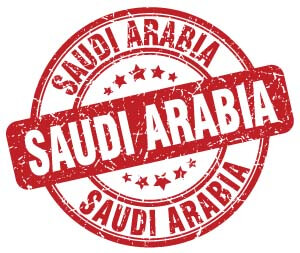 You see, back in May 2017, President Trump showed his willingness to work with the Saudi government by negotiating a potential $350 billion deal.
That's just one meeting with the Saudi crown prince...
On top of that, we had to make sure Money Morning readers know about five other meetings MbS could have that could lead to similarly big agreements.
To help you get ahead of the potential deals, we're going to highlight the companies MbS is expected to meet with.
Plus, we'll show you one stock that could benefit from the crown prince's most important meeting...
Saudi Arabia's Crown Prince Meeting, No. 6: Uber
Nothing is confirmed, but the Saudi prince may meet with Uber, according to Forbes.
The Saudi Public Investment Fund (PIF) invested $3.5 billion in the ride-hailing app in 2016, and the managing director of PIF sits on the board of Uber.
This would offer the MbS a chance to meet new Uber CEO Dara Khosrowshahi, who took over in August 2017.
Saudi Arabia's Crown Prince Meeting, No. 5: Film Executives
 One of MbS' stops could be with film executives in Los Angeles.
Back in December 2017, Saudi Arabia lifted a 35-year-old ban on movie theaters. The Saudi kingdom had previously called commercial films a source of "depravity," according to The New York Times.
While the country will have strict standards on what movies can be shown, the Saudi prince could still try to lure filmmakers to Saudi Arabia.
Saudi Arabia's Crown Prince Meeting, No. 4: Oil Tycoons
 MbS is reportedly traveling to Houston, Texas, but the reasons for his trip are unknown, according to Forbes.
 Urgent: Industry experts believe global energy tycoon is heading to America to discuss largest IPO in history. Click here to see how you could profit from this $2 trillion windfall.
 However, being the capital of the U.S. oil industry, it's easy to guess why he'd want to visit Texas...
During his visit, the Saudi prince could attract more business for the kingdom from major oil companies. Saudi Arabia has many trained and experienced oil workers, which could attract major offices or plants to the country, according to Forbes.
Saudi Arabia's Crown Prince Meeting, No. 3: Amazon
 This seems to be a speculative guess, but Forbes noted Amazon.com Inc. (Nasdaq: AMZN) is in discussion with the kingdom to open a data center for Amazon Web Services.
Amazon Web Services (AWS) offers reliable, scalable, and inexpensive cloud computing services.
AWS is on pace for making $20 billion a year, according to Amazon CFO Brian Olsavsky. That's up from the $18 million pace reported in February 2017.
However, the cloud computing industry is very competitive, with Microsoft Corp. (Nasdaq: MSFT), Google, and Alibaba Group Holding Ltd. (NYSE: BABA) all offering similar services.
In order to keep growing, Amazon will need new partners, like Saudi Arabia, to reach more companies and customers.
Saudi Arabia's Crown Prince Meeting, No. 2: General Electric
 This is also a speculative assumption, but the Saudi prince could meet with General Electric Co. (NYSE: GE).
In May 2017, GE and Saudi Arabia announced $15 billion in new agreements, which includes $7 billion in GE solutions and technology.
GE has been a part of the training of 3,200 Saudi healthcare professionals, and of plans to train 200 young Saudi professionals yearly in its GE Technical Academy. GE also delivered and installed power generation products for Saudi's first Independent Power Plant (IPP).
Of course, the biggest meeting we're watching this week is with President Trump.
That's because it's going to affect your money, as the two leaders could further build upon a potential $350 billion arms deal...
Saudi Arabia's Crown Prince Meeting, No. 1: President Trump