With our top penny stock of the week gaining over 200%, we're taking a close look at the 10 top penny stocks to watch this week and the one stock you should keep an eye on for future gains.
Penny stocks are a great opportunity for investors seeking significant gains without the stumbling block of a large initial investment.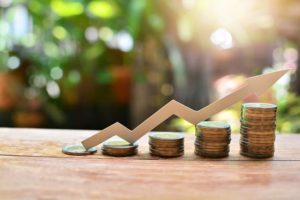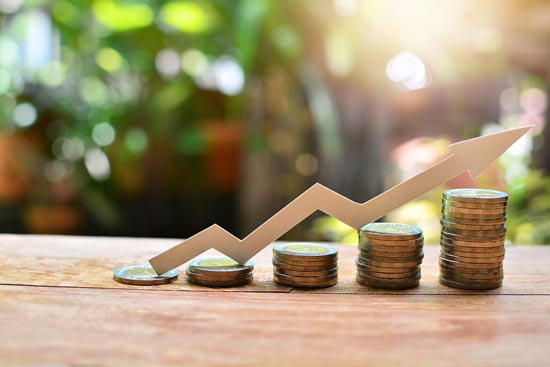 Take last week's top gainer, FunctionX Inc. (OTCMKTS: FNCX), a company focused on developing digital multimedia platforms. On Friday (April 13), FunctionX's stock shot up from $0.021 to $0.04 - a gain of 209%.
While the company did not announce any news that would have caused such a dramatic jump in price, FunctionX's low market price of $0.03 allows even minor price fluctuations to create huge profit opportunities for investors.
While a 209% gain is exciting, FunctionX's gains are in the past. After looking at the 10 top penny stocks to watch this week, we'll show you a small-cap stock with serious profit potential ahead of it...
| | | |
| --- | --- | --- |
| Penny Stock | Current Share Price | Law Week's Gain |
| FunctionX Inc. (OTCMKTS: FNCX) | $0.03 | 209% |
| Turtle Beach Corp. (Nasdaq: HEAR) | $4.48 | 52.73% |
| DPW Holdings Inc. (NYSE: DPW) | $1.16 | 51.31% |
| Energy XXI Gulf Coast Inc. (Nasdaq: EGC) | $5.62 | 49.33% |
| MYnd Analytics Inc. (Nasdaq: MYND) | $1.91 | 49.21% |
| Kingtone Wirelessinfo Solutions Holding Ltd. (Nasdaq: KONE) | $6.43 | 48.42% |
| Rennova Health Inc. (OTCMKTS: RNVA) | $0.02 | 44.30% |
| International Tower Hill Mines Ltd. (NYSE: THM) | $0.72 | 41.64% |
| Blonder Tongue Labs Inc. (NYSE: BDR) | $1.13 | 41.14% |
| Bellicum Pharmaceuticals Inc. (Nasdaq: BLCM) | $8.87 | 40.53% |
As the gains above suggest, penny stocks can provides tremendous returns for investors very quickly. However, it's important to note that investing in penny stocks is also inherently risky.
While there are a few penny stocks that have great growth potential, they are also highly speculative. They can crash just as quickly as they can go up.
In order to avoid these pitfalls, check our five rules for safely investing in penny stocks, on the right.
In addition to following these rules, our team uses the Money Morning Stock VQScore™ to identify stocks that have real growth potential.
Developed from our proprietary valuation system, the VQScore identifies undervalued stocks with the highest profit potential by using a blended analysis of a company's earnings potential, growth rate, earnings-per-share acceleration, and market volume.
MUST SEE: Watch this guy officially become $1,050 richer in 15 seconds... $940 richer in 11 seconds... $1,260 richer in eight seconds... and $988 richer in seven seconds! Then discover how you could do this all yourself. Click here...
The VQScore system runs on a scale of 1 to 4, with 4 indicating a stock with strong growth potential.
Our top undervalued stock to watch this week has a VQScore of 4, indicating that it has strong underlying value and a high chance of providing significant gains for investors.
This company's return on equity (ROE) - the amount of profit a company brings in based on the amount of money invested in the company - is over 400% higher than its industry's average. This indicates that the company is well managed and has the potential for spectacular growth.
With gains of 119% on the table, here's our top penny stock for this week...