Trade war anxieties, rising interest rates, and overvaluation fears have driven the CBOE Market Volatility Index (VIX) up nearly 100% in the last four months. With many investors looking for a smart way to protect their investments, we're bringing you three best ETFs to buy in 2018.
You see, one of the easiest ways to protect your investments is to diversify your portfolio by owning a wide range of stocks. Exchange-traded funds (ETFs) are an easy way to own a diverse range of stocks and insulate your wealth from market volatility.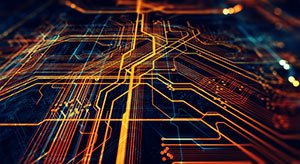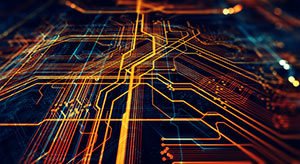 Our three best ETFs to buy come from the technology sector. While the tech sector hasn't been immune from volatility, it's still producing some of the market's best returns.
Covering everything from cloud computing to cybersecurity, these are industries that are not only set for huge growth in the near future, but likely to serve as a welcome shelter against increasingly market volatility.
With market volatility on the rise, here are three of our best ETFs to buy in 2018….
Best ETFs to Buy in 2018, No. 3: First Trust Cloud Computing
The First Trust Cloud Computing ETF (Nasdaq: SKYY) is among the best ETFs to take advantage of the cloud computing revolution.
Today, most companies, consumers, and governments use the cloud in some form, whether to store information, process data, or as a source for software services.
MUST SEE: Watch this guy officially become $1,050 richer in 15 seconds… $940 richer in 11 seconds… $1,260 richer in eight seconds… and $988 richer in seven seconds! Then discover how you could do this all yourself. Click here…
This ETF includes 30 stocks that are instrumental in cloud computing services. One is Microsoft Corp. (Nasdaq: MSFT), whose Azure service is the second most used cloud platform in the world, and another is the world leader, Amazon.com Inc. (Nasdaq: AMZN).  IBM Corp. (NYSE: IBM), whose supercomputer-driven artificial intelligence platform is now being used in industries from healthcare to education, is also included.
Alphabet Inc. (Nasdaq: GOOGL), Apple Inc. (Nasdaq: AAPL), and Netflix Inc. (Nasdaq: NFLX) all make an appearance as well.
Over the past three years, this ETF has gained approximately 67.73%, which is more than double the S&P 500's performance over the same period. During this last correction period, SKYY beat out the S&P 500 by 2.44%.
However, our second-best ETF has performed even better…
Best ETFs to Buy in 2018, No. 2: ETFMG Prime Cyber Security
The ETFMG Prime Cyber Security ETF (NYSE: HACK) is the first fund of its kind that is completely focused on cybersecurity.
Cybercrime has soared in recent years, creating a $230 billion cybersecurity industry. Cybersecurity Ventures reports that industry spending could be as high as $1 trillion by 2021.
Instead of just choosing one cybersecurity company as an investment, this fund gives you the benefit of investing in a basket of 47 cybersecurity firms. Every company included is involved in developing the software, hardware, and consulting services necessary to effectively combat cybercrime.
The ETF also includes companies that provide cybersecurity services for defense and aerospace, application software, and IT services, including Symantec Corp. (Nasdaq: SYMC) and Cisco Systems Inc. (Nasdaq: CSCO).
Since this time in 2016, HACK is up 50.44%, nearly doubling what the S&P 500 has produced. And during the latest correction, it outperformed the market by 3.41%.
Our top pick is a defense ETF that has outperformed both of our other favorite ETFs. In just the last two years, it's gained 60%.
Here it is…