Oil prices have been on a tear over the last year, rallying to nearly $70 a barrel this month.
That may tempt you into buying Chevron stock - or one of the other Big Oil behemoths - but that's a mistake...
You see, oil supermajors, like Chevron Corp. (NYSE: CVX), have all the name recognition, but there are much better oil investments on the market. The kind of oil stocks that will make you money.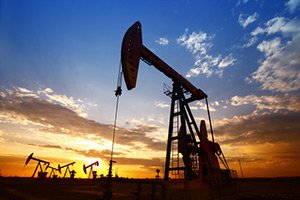 Big Oil companies are bogged down in elaborate "mega-projects" sprawled across the world. They sunk billions on top of billions into these capital intensive projects that aren't showing the returns they'd hoped. It also means they can't react quickly to the oil market's changing landscape.
Smaller oil companies can, and those profits get passed right back to you...
Now, TV pundits might tell you the Big Oil companies pay out healthy dividends, and that makes them worth owning.
That's only part of the story.
Urgent: Oil prices could soar to $100 (or higher) ahead of largest IPO ever - click here to see how you could triple your money from oil's epic rise.
The oil supermajors do pay dividends. Chevron pays a dividend yield of 3.58% on a share price of $125.27. You could do a lot worse. But Money Morning Global Energy Strategist Dr. Kent Moors says that's all they are good at, and it doesn't make them worth owning.
In fact, other oil companies pay similar - or better - dividends, and you'll own more nimble companies with much better profit potential.
Consider the stock we're about to show you.
It pays a superior dividend yield of 4.97%, and that's actually the least exciting thing about it.
The company transports 20% of the oil crossing the Canadian border, and its expansion into natural gas is transforming it into an all-around energy powerhouse.
In fact, it handles 25% of North America's natural gas transportation every day.
That's going to be hugely lucrative too. The Energy Information Administration (EIA) estimates that natural gas production will soar 471% in 2018.
And the best part is, this company just hit a perfect Money Morning Stock VQScore™...
The Best Oil Stock to Add to Your Portfolio Right Now