Using Money Morning's proprietary VQScore™ stock valuation system, I found an undervalued dividend stock that's flashing a huge "Buy" signal right now.
Through the system, we track the 1,500 most profitable companies on the market. A VQScore of 4.00 or higher puts a stock in the "Buy Zone." These are the stocks priced to make you money.
And this stock is a screaming buy, with a top score of 4.75....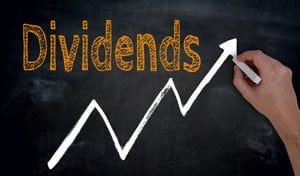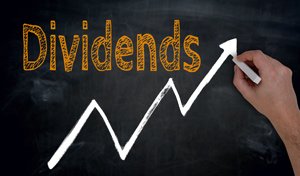 It's undervalued right now because Wall Street is ignoring huge revenue growth potential thanks to international expansion.
Specifically, the money floodgates are going to open as this firm plans to build at least seven multimillion-dollar entertainment complexes in Asia by 2020.
Now, I know that's a two-year wait.
But this company rewards shareholders with a massive dividend of $3.12 per share, a yield of 4.87%.
That means you're being paid to own the stock before Wall Street figures out it's undervalued.
But dividends also amplify the profits you're making as the share price grows...
DRIPs Can Make You a Fortune
In the video below, we provide all the details on what DRIPs are and how they work.
Video
Here's How DRIPs Work
And the biggest takeaway is that they can build your stake in a company over time, making your holdings more valuable, without adding any more money to your brokerage account.
For example, using a DRIP, a $10,000 stake in Apple Inc. (Nasdaq: AAPL) on Dec. 31, 1997, would now be worth $4.4 million dollars, according to DividendChannel.com.
That would have boosted your profit 5% more than if you didn't use a DRIP.
That 5% amounts to $200,000, and I don't know anyone who would turn down nearly a quarter of a million dollars.
DRIPs are simply one of the most effective investing tools for building long-term wealth.
And by knowing about this undervalued dividend stock now, you can use a DRIP to acquire more shares for absolutely free.
BIG, FAST PROFITS: This one pick paid 100% in seven days, then 205% the next day, and 410% by the next week. You've got to see how it's done...
The stock price is expected to climb 30% over the next 12 months alone, and the more shares you own, the more valuable your total holdings will be.
But you'll need to act right now, before this stock gets too popular...
You Don't Have Much Time to Own This Undervalued Dividend Stock