What's the next big thing? If you've been following us at Money Morning, you know it's medical and legal marijuana.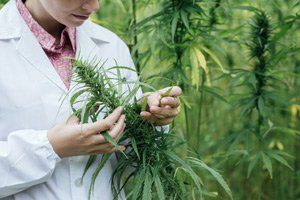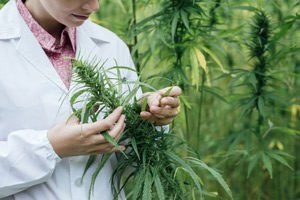 In 2018, the market for legal weed and medical marijuana is going to explode.
According to Grandview Research, the global medical marijuana market should reach a value of $55.8 billion by 2025. That's thanks to rising awareness regarding medical applications such as pain management, appetite enhancement, and reducing eye pressure.
In fact, Wiseguyreports.com says that the medical marijuana market will grow at a compound annual growth rate of more than 21% by 2022.
Recreational sales are on a strong growth track, too. That market has a value of $10.82 billion this year, but that will climb to $24.07 billion by 2025, according to Statista.
It is no wonder. A Gallup poll last year showed 64% of Americans are in favor of marijuana legalization; more states are setting up legalization campaigns.
And none of this even takes into account the multibillion-dollar potential to be unlocked when the entire nation of Canada legalizes cannabis this summer, as we expect it will.
Top Five: These tiny Canadian pot stocks are set to skyrocket. Click here...
Don't forget, California already went fully legal on Jan. 1, 2018. It's a huge market, with 37 million people - and a $2.5 trillion economy.
More states, including Arizona, Delaware, and New Jersey are close to making some form of cannabis use legal this year. State Democrats in New York plan to endorse marijuana legalization at their May 23 convention.
You see, the more researchers dig, the more they find out about individual cannabinoid compounds within the marijuana plant. In fact, most of the cannabinoids studied for medical use have no psychoactive components. In other words, they work to relieve pain or treat other conditions, not get you high.
The U.S. Food and Drug Administration (FDA) is quite aware of the benefits of cannabis-based drugs. In fact, it has already approved cannabis-based drugs to treat conditions such as nausea, vomiting, and pain. Tons of research already shows that cannabinoids and cannabinoid-like compounds are useful in the treatment of serious diseases, including cancer.
Best of all, this research, legalization, and drug breakthroughs will all be massive catalysts for the best marijuana stocks...
Medical Marijuana Breakthrough: The $1 Billion Cannabis Drug Is Coming