Every now and then, I'm asked a common - yet somewhat annoying - question by friends and fellow market experts alike...
If I could only own one stock for the rest of my life, which one would it be?
It can be an irritating question, because even though the askers often have good intentions, they unwittingly expect a stupid answer.
They expect me to say Amazon.com Inc. (Nasdaq: AMZN), Alphabet Inc. (Nasdaq: GOOGL), or any other popular tech giant trading at multiples so high that owning the stock probably gives you vertigo...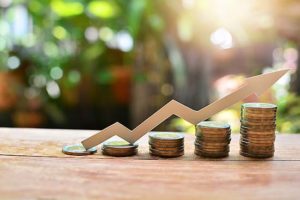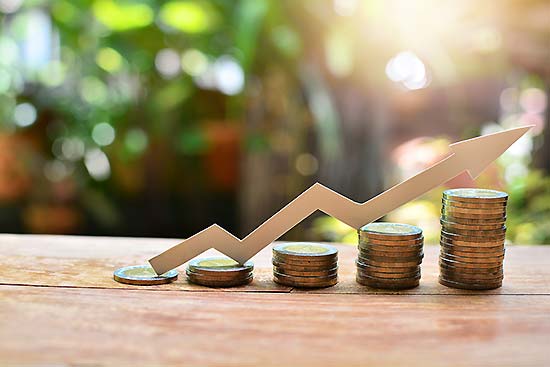 ...or a biotech company that could "change the world," even though the odds of successfully betting on a biotech firm hitting that jackpot are extremely small...
...or a driverless car company, or a drone manufacturer, or some other firm making a device that everyone expects to be ubiquitous in a few years...
Which of these super sexy and exciting stocks would I buy now and hold forever?
None of them.
I would instead pick a company that will rent those super sexy firms their office and warehouse space. My company will supply electricity, sell fuel, provide water, and dispose of wastewater for those "super sexy" companies and whoever ends up replacing them over the next few decades.
The First Step on Your Road to Millions Starts Here: All you need is a computer or smartphone and just 10 minutes of "work" to potentially put $1 million in your bank account faster than you ever dreamed. Read more...
I'll admit I'm not smart enough to know which tech company will dominate the next 50 years. Or which will be replaced by three guys in a garage experimenting on a gaming system in Toledo. But I am smart enough to know that, no matter which tech company wins, it will always need infrastructure, power, water, and other basics.
Much like Levi Strauss getting richer than any miner during the California Gold Rush, I will get rich and stay rich selling those basics to the explorers.
This stock also has a Money Morning Stock VQScore™ of 4 - indicating that it has strong growth potential in addition to its solid financials.
And the company I'm showing you today does all of that, boasting one of the most profitable and uniquely diverse businesses I've ever seen...
The Massive Global Reach of My "Forever Investment"
Join the conversation. Click here to jump to comments…
About the Author
Tim Melvin is an unlikely investment expert by any measure. Raised in the "projects" of Baltimore by a single mother, he never attended college and started out as a door-to-door vacuum salesman. But he knew the real money was in the stock market, so he set sights on investing - and by sheer force of determination, he eventually became a financial advisor to millionaires. Today, after 30 years of managing money for some of the wealthiest people in the world, he draws on his experience to help investors find "unreasonably good" bargain stocks, multiply profits, and build their nest eggs. Tim tirelessly works to find overlooked "hidden gems" in the stock market, drawing on the research of legendary investors like Benjamin Graham, Walter Schloss, and Marty Whitman. He has written and lectured extensively on the markets, with work appearing on Benzinga, Real Money, Daily Speculations, and more. He has published several books in the "Little Book of" Investment Series and a "Junior Chamber Course" geared towards young adults that teaches Graham's principles and techniques to a new generation of investors. Today, he serves as the Special Situations Strategist at Money Morning and the editor of Peak Yield Investor.