Infrastructure stocks don't captivate investors' attention like the latest Silicon Valley breakthrough or some billion-dollar takeover. But that doesn't mean the right infrastructure stock can't make you a ton of money...
"Infrastructure is another term that usually makes your eyes glaze over," Money Morning Special Situation Strategist Tim Melvin points out.
"That is, until you understand that investing in infrastructure, like shipping docks, water pipes, and cell towers, means toll collecting. And toll collecting means always making money, because cars are always driving through."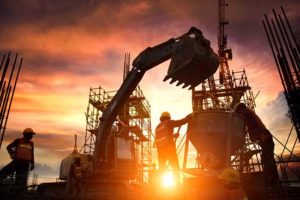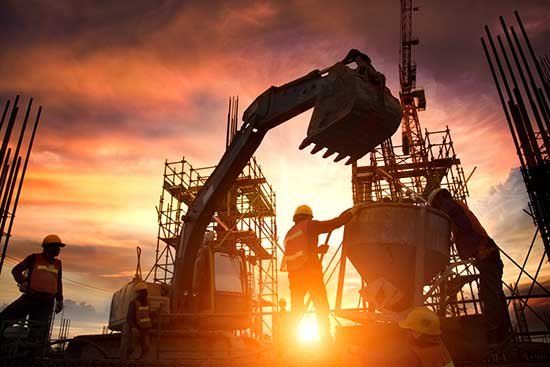 And just like a toll gate, Tim has uncovered an infrastructure stock with the potential to keep sending money your way.
According to Tim, it's "one of the most profitable and uniquely diverse businesses I've ever seen." Plus, it's a company that boasts a Money Morning Stock VQScore™ of 4, which means it's primed to soar.
But it gets even better than that. This stock could be collecting "tolls" on a new trillion-dollar windfall...
Wall Street Is Making a Billion-Dollar Bet on the Future of Infrastructure - and Waiting on Congress
In 2017, the American Society of Civil Engineers issued a comprehensive report card on the nation's infrastructure. As with the society's previous report in 2013, the United States received a D+ for the state of the nation's bridges, tunnels, and roads.
But the government is finally getting around to addressing this infrastructure disaster.
In February, U.S. President Donald Trump unveiled a $1.5 trillion infrastructure plan, including a $200 billion stimulus to promote cities, states, and the private sector to spend an additional $1.3 trillion on infrastructure.
Fast Money: This powerful secret made one man a millionaire. Now he's sharing it live on camera - find out how you could use it to become $2,918 richer in less than minute. Click here...
Even though the U.S. White House's proposal is currently stuck in Congress, Wall Street is ready to pounce.
BlackRock Inc. (NYSE: BLK), the world's largest asset manager, announced earlier this year that it was purchasing $3.7 billion worth of funds that invest in pipelines, wind farms, and power plants.
According to Larry Fink, CEO of BlackRock, America's move to invest in infrastructure has huge profit potential. "Our underinvestment in infrastructure as a country - in our ports, in our networks, in our airports, could be a big opportunity," he said at a news conference earlier this year.
In just the last year, infrastructure investment funds have raised $59 billion - a sign that the markets are preparing to make a significant bet on infrastructure stock as Washington works toward a consensus.
As money begins to swell into infrastructure companies, Tim's "toll gate" play is the perfect way for Money Morning readers to get in on the ground floor ahead of the government's largesse.
In fact, this company is so well positioned that its stock could rise 40% in just the next year...
[mmpazkzone name="in-story" network="9794" site="307044" id="137008" type="4"]
Brookfield Asset Management Inc. Is Our Top Infrastructure Stock
Brookfield Asset Management Inc. (NYSE: BAM) is a Toronto-based asset company that controls $285 billion in real estate, infrastructure projects, renewable energy, and private equity, with properties, projects, and companies across the globe.
The company's real strength comes from the sheer amount of assets it controls. Brookfield currently owns 261 office properties - some of which are the largest commercial buildings in the world.
In fact, Los Angeles' largest commercial landlord is Brookfield.
The company also controls 47 million square feet of "light industrial" properties that it rents out to tech giants like Amazon.com Inc. (Nasdaq: AMZN) for use as shipping centers and warehouses.
Tim notes that his arrangement is extremely profitable. "As you can imagine, having the largest e-commerce company in the world cut you rent checks has its advantages. And all of those millions of dollars' worth of checks funnel straight to Brookfield."
In addition, Brookfield controls 250 wind, solar, and hydroelectric facilities across the world as well as a substantial private equity branch. In short, Brookfield is the "toll gate" manager for thousands of in-demand services and properties.
With such large diversification, investors don't need to worry about picking the right company in the coming infrastructure boom.
As Tim points out, all major players "will need offices, warehouses, energy, transportation services, homes, fuel, and food. I know that renewable energy will be a big part of the global energy solution, and that solar, wind, and hydroelectric power will play a prominent role."
"Owning Brookfield means I'm sure to see outsized long-term returns without having to (falsely) predict the future. By investing in Brookfield, I'm investing in the long-term certainties of the global economy."
Brookfield currently trades for $40. However, with demand increasing and a massive influx of capital into the infrastructure market on its way, analysts see the company's stock heading to $55 in the short term - a gain of nearly 40%.
With a perfect VQScore of 4, Brookfield is an incredibly attractive investment for the enterprising investor...
This Easy-to-Follow Blueprint Could Make You $15,000 Richer
America's No. 1 Trader used to be an average Joe scraping to get by. He never graduated from college, and he spent most of his career as a Home Depot customer service rep.
He didn't want to be stuck at a job he didn't like until he was 80 - so he taught himself how to trade. He found he had a knack for it, and he became richer than he ever thought possible.
Then he invented his patent-pending "Money Calendar," and he knew it could change people's lives.
Now, for the first time ever, he's revealing all his trading secrets and strategies - so you can amass a fast fortune for yourself.
Step by step, click by click, he'll guide you through setting up your account - and show you how to set up a series of take-it-to-the-bank payouts of $605... $822... $1,190... or $2,830... every single week.
There's no guesswork involved, and the best part is, it'll only take you 10 minutes per day! Click here now to start this once-in-a-lifetime journey...