Editor's Note: These tiny Canadian pot stocks are set to skyrocket. Click here...
States with friendly marijuana polices can attract more cannabis businesses, making it easier for the business to get up and running and make money. Getting an insider look at which states are the best for cannabis is your ticket to getting in early on the best pot stocks on the market.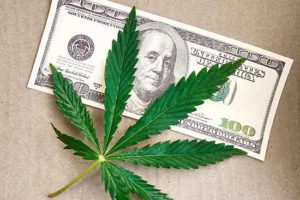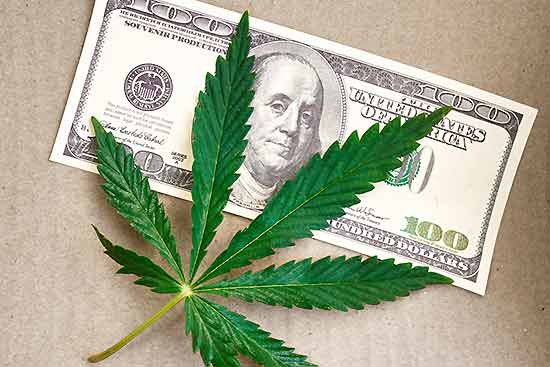 That's why we wanted to share the best states for marijuana businesses with Money Morning readers. We talked to cannabis insiders across the country to get their behind-the-scenes insight on the best states for business.
By knowing the friendliest cannabis states, you'll get an edge on the market by knowing where the most money can be made.
Just look at the first state on our list. In the first two months of full legalization, this state generated $339 million in marijuana sales.
Plus, the best state we reviewed could be getting a turbocharged boost in November...
Marijuana State Grade for California: B-
California could become the epicenter of the U.S. marijuana market.
"At this point, it's impossible to know marijuana's full economic impact on California, but it's safe to say it will be in the billions of dollars. Other states will look at California's success in rolling this out as their model for legislation," Money Morning Defense and Tech Specialist Michael A. Robinson told me in 2017.
Cannabis revenue in California is expected to bring in $3.7 billion in 2018, according to Business Insider.
The state will generate millions in tax revenue, and cannabis entrepreneurs and investors alike will have the chance to cash in on the new "gold rush."
But because full legalization just kicked off, our sources tell us there are just a few kinks that need to be worked out...
"The laws in place aren't the major hurdle for cannabis in California. What is holding back the progression of legalization, is that the agencies in charge of regulating are too understaffed to deal with the players who continually flout the laws set in place," said Brian Campbell, co-founder and CPO of Tökr, an app that gives consumers a direct connection to dispensaries and their inventory.
"Distribution requirement represents a huge bottleneck in the supply chain, making it extremely difficult for smaller cannabis brands to gain traction. Slow licensing approval process is also making it harder for brands that want to be compliant. Limited licensed retailers and licensed distributors lead to monopolistic companies taking market share away from craft, small-batch, quality companies."My fear is that a monopoly power will emerge in CA (most likely a company backed by Big Liquor or Ag or Pharma), and every other state and quality of products for consumers will suffer," said David Kram, CEO of Silk Road. Silk Road is a legal cannabis brand that produces high-quality cannabis oil paired with advanced vaping technology.
Marijuana State Grade for Nevada: B
Nevada is projected to rake in $286 million in legal sales this year, but that could jump 184% to $814 million by 2025.
That's thanks to its smooth regulatory system.
"Nevada gets a very high starting grade for early and efficient adoption of a recreational marijuana program which began retail sales in July 2017. In general, Nevada's program is great for residents, and it provides access to cannabis with relative ease. Nevada loses some points because tourists who want to partake will find it difficult, as public consumption (which includes consumption in casinos, hotels, bars, cars, and sidewalks) is prohibited.
"Much-anticipated consumption lounges likely will not appear until at least 2019. Nevada loses additional points because the regulatory structure only allows for a limited number of retail outlets, resulting in higher product prices for consumers (relative to other states), as well as huge barriers to entry for prospective business operators. Additional licensing opportunities are expected later this year, though, so these issues are likely only short term.  It's a good program with a bright future ahead. We give Nevada a B," said Philip Silvestri, the senior counsel at Greenspoon Marder LLP. Greenspoon is a national full-service business law firm with over 200 attorneys across 26 offices throughout the United States. 
California and Nevada are two of the most well-known cannabis states, but they didn't receive the best marks.
However, this next state received the top grade of the group.
And even though only medical marijuana is allowed in it right now, an initiative to legalize recreational use could appear on this state's ballot in November 2018.
If that happens, it could become a true cannabis powerhouse...
[mmpazkzone name="in-story" network="9794" site="307044" id="137008" type="4"]
Marijuana State Grade for Michigan: A
Michigan legalized medical marijuana in 2008, with 63% of voters casting a "Yes" vote.
A House Fiscal Agency analysis projected that, just through medical marijuana, Michigan will eventually bring in $837 million annually.
And right now, Patrick Kinney, co-founder of Peregrine Manufacturing, believes it is the friendliest cannabis state to work in.
"Being a cannabis business owner, I have found the state of Michigan, and Michigan's Department of Licensing and Regulatory Affairs (LARA) specifically, very easy to work with during the licensing process," said Kinney.
"They quickly respond to my questions and are very receptive to my concerns. I also appreciate the fact that Michigan has not limited the number of licenses available, which has allowed small business owners like myself to participate in this new industry. Based on these things, I would give Michigan an A," Kinney said.
The insights from these experts show the future of the U.S. cannabis industry is bright.
But another cannabis profit opportunity is unfolding this week.
You see, this Thursday (June 7), Canadian officials are expected to legalize full cannabis use throughout the country.
In fact, this single "bombshell" event could unleash a new pot stock boom that will blow the doors off anything we've seen up to this point.
And by putting a couple of hundred bucks into a handful of tiny Canadian weed companies, you could pocket life-changing gains - turning a few hundred bucks into a fortune overnight.
Watch this now to get all the details...