There could be a massive breakthrough for the medical marijuana industry this month, and one cannabis stock is poised to be the biggest winner.
The publicly traded company has a cannabinoid (chemical compound) product that could be approved for use in the U.S. market in June.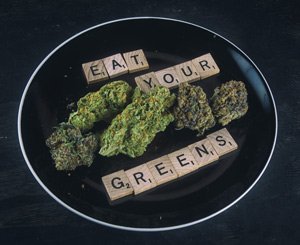 This company has already made its shareholders very happy.
It has climbed 1,711.87% in the last five years, while the Dow Jones Industrial Average is up just 71.06% during that same time.
But if you missed out on those gains, that's okay.
This is one of the best marijuana stocks to buy and hold for long-term profits.
In fact, in the next 12 months, Cantor Fitzgerald projects the stock price will climb 35.03%.
Remember, that's in just the next 12 months, without the company's revolutionary drug even being on the U.S. market yet.
Imagine the potential profit opportunity when it does becomes available to the public and how much money can be made in the next three years…
The Medical Marijuana Market Is Set to Explode
Right now, U.S. President Donald Trump is likely to support a bill championed by Sen. Cory Gardner (R-CO) and Sen. Elizabeth Warren (D-MA) that would protect individuals and businesses who comply with state cannabis laws.
That will allow banks to open up their doors to cannabis companies, which will help companies receive new funding to expand their businesses.
And it could lead to the prices of medical marijuana stocks skyrocketing…
If the federal government lifts its prohibition on marijuana, it would bolster efforts to create uniform cannabis testing and regulatory standards, according to the Los Angeles Times.
Renegade Investment Expert: "It's time to double down – or even triple down – on your cannabis investments!" Read more…
It would then free scientists to pursue research into the medical uses of cannabis.
With more research, scientists could create more products for companies to sell.
Even without this bill passing, the California medical marijuana market is expected to reach $2.5 billion in sales by 2020.
And because of this explosive profit opportunity, we had to make sure Money Morning readers knew about the top medical marijuana stock to buy…
Our Top Pick for Medical Marijuana Investing