Don't look now, but another housing bubble is forming...
Most investors remember what happened a decade ago, the last time the housing market was as overheated as it is right now. It did not end well.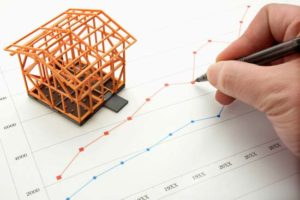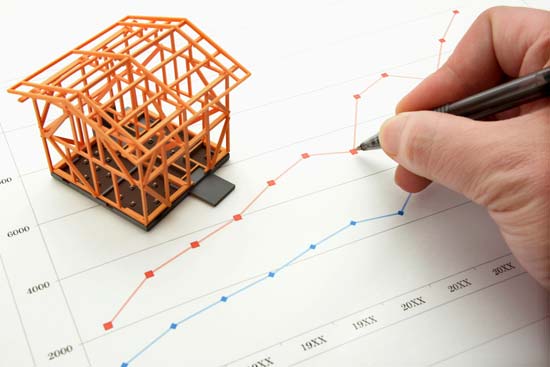 Housing prices have been on an upward climb since at least 2009 - but growth in 2018 accelerated to its highest level since 2005.
And real home prices have increased 28% since mid-2012, while entry-level homes are seeing double that.
If we dig down into the numbers, the data shows household income lagging behind the pace of inflation since mid-2012. That is actually a bit of a worry for many analysts.
But you can make money from the surging price of homes while analysts panic...
The Top 2 Ways You Can Profit from the Housing Bubble
Money Morning Options Trading Specialist Tom Gentile did some digging and found two gems ready to earn some real money for investors.
The first is a play on the real estate sector itself. The Real Estate Select Sector SPDR (NYSE Arca: XLRE) is an exchange-traded fund (ETF) tracking the performance of publicly traded real estate investment trusts (REITs).
A REIT is a company that gets its income from leasing office space, residential apartments, shopping malls, hotels, and many other real estate--related ventures. The sector also includes companies that hold mortgages on real estate, but these are not in the ETF.
Basically, when real estate properties are in demand, so are REITs. And so, too, will be the XLRE ETF.
Stunning Video Footage: Watch this guy become $4,238 richer in under a minute - then follow his simple instructions to learn how you could pocket a potential $2,918 in just one move. Click here...
The best way to play this potential move is with call options on the ETF. Call options give the holder the right (but not the obligation) to buy the underlying security at a certain price - the strike price - at or before its expiration date.
Specifically, Gentile recommends options that expire at least 60 days from now. And since this is not the most active options series, at-the-money options would be best.
Options are "at the money" when their strike prices are at or close to the price of the underlying security. Currently, the XLRE trades near $32.00, so an option with a $32 strike price would be at the money.
At current prices, a $32 call option on XLRE with a Nov. 16 expiration will cost $118 per contract. If XLRE's price continues to rise, your contract will rise too.
For example, if XLRE rises to $34 on July 20, your contract will soar to $237, a 101% gain.
Plus, Tom has an even better opportunity to play the housing boom...
[mmpazkzone name="in-story" network="9794" site="307044" id="137008" type="4"]
Second, you can look at an individual home-building stock.
While this concentrates your risk (unlike the ETF), it also gives you the potential for a faster move should the stock selected be the leader in the group.
Gentile thinks Lennar Corp. (NYSE: LEN) will be that leader. It is already one of the largest builders in the country.
This stock now sits just above a very well-defended support level, or price floor. Charting enthusiasts believe the $50 level will attract buyers as it has done several other times in the recent past. That's because each time it fell to this level, investors thought it was a bargain. Prices moved back up shortly thereafter.
As with the ETF, Gentile recommends buying call options at least 60 days away from expiration. In this case, the $50 strike price would be best.
It's up to you how to structure your options trade based on Tom's idea.
But take this as an example. A $50 call option for LEN with a Sept. 21 expiration will run you $245 per contract at today's prices. And if LEN rises to $64 a share - its April high - by the beginning of September, the option could be worth $1,403, for a whopping 473% gain.
And if the stock falls below $50, chartists will tell you that the stock failed and the buyers did not materialize. In that case, buy put options with the same strike price because under $50, Lennar will have a technical breakdown, and the path of least resistance then becomes to the downside.
You could get a bit fancier by buying both the call and the put in a strategy called a straddle. In this case, you only care that the stock price moves a lot. You don't care which way. It is a lower-risk trade, but it has a lower reward because you have to by two options instead of one.
Those are just a few of the ways you can use options to boost your returns.
Fortunately, Tom has even more ways for you to profit...
This Easy-to-Follow Blueprint Could Make You $15,000 Richer
America's No. 1 Pattern Trader used to be an average Joe scraping to get by. He never graduated from college, and he spent most of his career as a Home Depot customer service rep.
He didn't want to be stuck at a job he didn't like until he was 80 - so he taught himself how to trade. He found he had a knack for it, and he became richer than he ever thought possible.
Then he invented his patent-pending Money Calendar, and he knew it could change people's lives.
Now, for the first time ever, he's revealing all his trading secrets and strategies - so you can amass a fast fortune for yourself.
Step by step, click by click, he'll guide you through setting up your account - and show you how to set up a series of take-it-to-the-bank payouts of $605... $822... $1,190... $2,830 every single week.
There's no guesswork involved, and the best part is - it'll only take you 10 minutes per day! Click here now to start this once-in-a-lifetime journey...