Airbnb has disrupted the lodging industry, giving individuals the ability to compete with giant hotel chains by hosting guests in their homes.
And with Airbnb profits expected to top $3 billion by 2020, our readers have been asking us if Airbnb stock is publicly traded...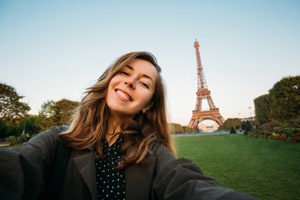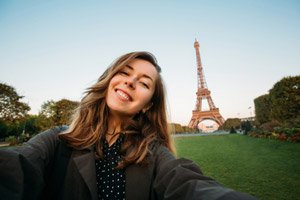 Right now, you can't buy Airbnb stock because it's still a private company.
But according to a June 29 TechCrunch.com report, we do know CEO Brian Chesky said Airbnb wants to be ready to go public by June 30, 2019.
Because Airbnb was founded in 2008, some investors are wondering why the company is waiting so long to go public.
In a 2017 CNBC report, Chesky said companies fail because they rush an IPO.
And because of plummeting stock prices from other highly anticipated IPOs, waiting to go public could be a smart move...
Why Airbnb Is Still a Private Company
The stock prices of highly anticipated IPOs like Blue Apron Holdings Inc. (NYSE: APRN) and Snap Inc. (NYSE: SNAP) plummeted shortly after going public in 2017.
On June 29, 2017, the APRN stock price opened to the public at $10 per share. From yesterday's (July 16) opening price of $3.65, the APRN stock price has plummeted 63.5% since the Blue Apron IPO date.
The performance of SNAP stock has been almost as bad.
SNAP shares opened to the public at $24 per share on March 2. From yesterday's opening price of $12.95, the SNAP stock price has crashed 46% since the company went public.
Because of these losses, investors could be too scared to purchase Airbnb stock.
Technical Trading Specialist D.R. Barton's paid-up subscribers are getting the chance to play the market for big, fast gains. One of his recent recommendations on a chipmaker shot past 100% gains in barely six days. Click here to learn how to get his picks. Subscribe, and he'll send you his book, The 10-Minute Millionaire, at no extra charge.
But by waiting to go public, Chesky could protect his company from a disastrous public offering. He wants to make sure the company is set up for success.
We still don't know the exact date when Airbnb could go public.
But before the Airbnb IPO date, we wanted to make sure Money Morning readers were prepared.
In this free and exclusive guide, you'll get the most important information about the company, including how Airbnb makes money, how much it's worth, and if you should buy Airbnb stock.
You can access this free and exclusive guide right here.
It Only Takes 10 Minutes per Week to Double Your Way to $1 Million
[mmpazkzone name="in-story" network="9794" site="307044" id="137008" type="4"]
This extraordinary money-doubling strategy has the power to profoundly impact your financial future.
You don't need any special training... any insider knowledge of the markets... or any exceptional skills.
In fact, all you need is a computer or smartphone and just 10 minutes of "work" to potentially put $1 million in your bank account faster and easier than you ever dreamed.