Bank stocks have taken a beating this year. Over the last six months, the Financial Sector SPDR Fund (NYSE: XLF) is down nearly 10% as volatility and global trade fears sapped investor confidence.
You see, many investors expected rising interest rates and the 2017 tax reform law to drive the financial sector to consistent highs in 2018. However, unfavorable trends in global trade and increased volatility have kept bank stocks from realizing their real profit potential.
However, that's all about to change...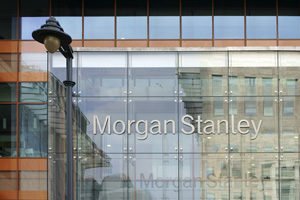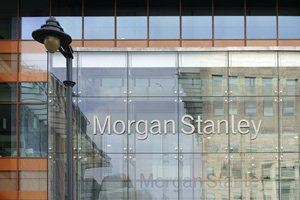 Over the last week, XLF jumped over 3% as financial giants like Morgan Stanley (NYSE: MS) and Bank of America Corp. (NYSE: BAC) blew away Wall Street's estimates and delivered stellar earnings reports.
Despite the small pop, bank stocks are still undervalued - giving smart investors a breakout profit opportunity at bargain prices.
And we've identified the best bank stock to buy as the financial sector finally begins to break out in 2018....
Q2 Bank Earnings Prove That the Best Is Yet to Come
Over the course of 2018, a wave of negative press and financial fearmongering held bank stocks back from their real profit potential.
However, Wall Street's fear has been completely unwarranted.
Earlier this year, we reported on two important catalysts that have the potential to turbocharge the financial sector and make investors a killing in the process.
Life-Changing Profit Potential: One tiny firm is rapidly developing the parts for a game-changing technology - and the gains from its stock, trading for less than $10, could turn every $1,000 invested into $4,719. Learn more...
The first catalyst was the $1.5 trillion tax overhaul signed into law on Dec. 22, 2017.
Under the new law, the nation's corporate tax rate was slashed from 35% to 21%, giving banks an immense tax break. Both JPMorgan Chase & Co. (NYSE: JPM) and Wells Fargo & Co. (NYSE: WFC) estimated they would end up paying an effective tax rate of 19% in 2018, well below the corporate average.
The new law also includes a 20% deduction on income for corporations organized as pass-through companies. Since a third of the nation's banks are structured as "pass-throughs," there's likely to be a significant boost in earnings and capital liquidity for thousands of smaller banks as well.
The second catalyst is significant financial deregulation...
On May 24, U.S. President Donald Trump signed the Economic Growth, Regulatory Relief, and Consumer Protection Act. This bill removed a statute instituted by the 2010 Dodd-Frank Act labeling banks with more than $50 billion or more in assets as "systemically important financial institutions."
The federal repeal of this measure raises the qualification of "systemically" important from $50 billion to $250 billion - a 500% increase.
As a result, it reduced the number of "systemically important" banks from 38 to a grand total of eight. These 30 other banks maintain a combined $5.3 trillion in assets - 25% of all of the assets of the financial sector.
This Book Could Make You a Millionaire: The secrets in this book have produced 42 chances to double, triple, and even quadruple your money this year alone. Claim your free copy...
With 30 of the nation's largest financial institutions free to aggressively grow profits though investing, banks' return on equity (ROE) is set to skyrocket. In fact, ROE is already growing at an average rate of 28% - faster than any rate over the last 10 years.
As a result, banks are going to be able to generate spectacular profits - and make a killing for investors in the process.
This week's earnings reports are a clear indication that both the tax reform law and broad deregulation are turbocharging the financial sector's profits.
Last week, Bank of America earnings jumped 33%, crushing earnings estimates. This week, Morgan Stanley reported a 39% increase in profits, sending its stock up nearly 4%.
And our favorite bank stock reported a record-breaking second quarter profit. Beating analyst expectations by 18%, it's a financial juggernaut that's primed to ride the catalysts driving banking profits to new highs.
Here's our pick...
This Bank Stock Is on Track for Tremendous Gains