Today we're bringing you three of the best dividend stocks to buy now. These stocks will bring you high-performing yields, supplying your portfolio with income no matter what the stock market is doing.
That's why we're talking to you about real estate investment trusts (REITs), one of the best sectors if you're looking to buy dividend stocks.
But finding income isn't as simple as buying the best REITs.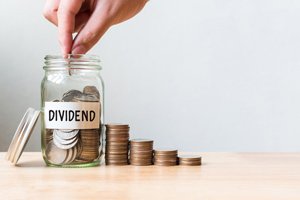 We're going to talk about a specific, lucrative segment within REITs.
You see, the United States has an aging population, and more seniors means higher demand for affordable housing and medical care. And some of the best real estate companies are tapping directly into this hot market.
If you want to see just how hot this market is, look no further than one of the biggest mergers of the year.
Powerful Investment Income Stream: The Treasury is sitting on an $11.1 billion money pool. By adding your name to a special distribution list, you could begin collecting $1,795 or more every month. Get the details...
Recently, KKR & Co. Inc. (NYSE: KKR), a large private equity firm, announced it was purchasing Envision Healthcare Corp. (NYSE: EVHC). The buy will cost $5.7 billion in cash, and the total value of the deal is $9.9 billion.
The KKR-EVHC deal is one of the biggest leveraged buyouts of the year, and all so KKR can get into this market.
Here's the nitty-gritty on why this market is so potentially explosive - and the three best dividend stocks you can buy to tap right into it, just like KKR...
Why America's Aging Population Is So Lucrative
Nearly 50 million Americans are over 65 years old, and their numbers will continue to climb. The U.S. Census Bureau projects that 80 million people will be over 65 in 2035. That's a whopping 30 million increase in roughly 17 years.
This is partly due to increases in longevity, driven by medical advances plus increased attention to health and fitness. Not only are there more older people, people are living longer.
Yet even if advances in health and medicine mean people are living longer, the fact is, older people need more healthcare. Chronic diseases are more common among the elderly. They need medical attention more frequently. They may need help with the activities of daily life. They need more diagnostics, like colonoscopies.
Organizations providing health and medical care to the elderly are going to see potentially huge increases in business.
KKR knows this. Its acquisition of Envision gives it access to 1,800 clinics' employees - 25,000 people in 45 states.
But the demographic trend creating all this demand isn't just a boon to a few healthcare companies.
It's going to be huge for the owners of the real estate needed for more medical facilities and more affordable housing.
And finding the REITs tapped into these markets is how we've uncovered the best dividend stocks to buy in 2018...
Our 3 Best Dividend Stocks to Buy Now