After soaring 240% since March 2009, the Dow Jones has eked out a measly 0.89% gain this year.
With stocks slowing and a trade war escalating, investors are rightly wondering whether a stock market crash is coming.
While trade war actions might roil the markets and impact profits, investors would do well to remember that volatility is a characteristic of markets. Stocks fluctuate. Going up in a straight line is rare.
YOU KNOW IT IN YOUR GUT: Look at how things are going. Financial turmoil is coming just around the corner, maybe just a few months away. Click here...
We aren't predicting a market crash, which is defined as a drop of at least 20% or more. But pullbacks in the market, whether they are fluctuations or prolonged drops, are completely normal.
That's why it's always a good time to prepare yourself and protect your portfolio.
Even if stocks still have room to run higher, we are at the tail end of a very long bull market. This will be the longest bull market on record in August.  Whether it ends in a period of volatility or as a result of sideways trading until profits drive stocks higher again, downturns are part of the stock cycle.
Fortunately, you can protect your money from whatever the market throws at you with our stock market crash protection plan.
Here are our two favorite strategies to protect your portfolio...
Buy Gold to Protect Against a Stock Market Crash
Your first step to protect against the next stock market crash is to buy gold.
You see, market volatility creates uncertainty for investors. During periods of uncertainty, investors have historically flocked to gold. As a result, the price of the yellow metal rises.
In past market downdrafts, gold has retained its value. When the DJIA crashed as a result of the 2008 financial crisis, for example, it slumped 49% from peak to trough. But the price of gold climbed 5% over the same period.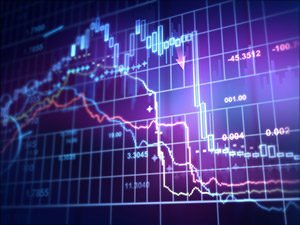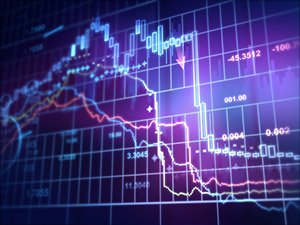 Money Morning Chief Investment Strategist Keith Fitz-Gerald recommends a gold portfolio of 2% to 5% of your total investments. His research shows that level of gold holdings can give you the stability of return, but also allows you to realize any stock market appreciation.
While some investors like to purchase physical gold, it can be costly to store and secure. Instead, we recommend buying an exchange-traded fund (ETF). ETFs are as easy to buy and sell as stocks, and they trade on exchanges.
Consider the SPDR Gold Trust ETF (NYSE Arca: GLD). The ETF is liquid and accurately tracks the price of gold. GLD currently trades for $115.86 per share. An ounce of gold, on the other hand, trades at $1,230.70 per ounce, so it's much easier to manage in your portfolio, too.
But you don't have to flee the stock market to make money during a market correction or downturn either...
Buy Unstoppable Trend Stocks as Part of a Stock Market Crash Protection Plan