With the legal cannabis "gold rush," underway, investors are looking for the top marijuana penny stocks to watch in September 2018.
You see, North American legal marijuana sales topped $10 billion in 2017, and those figures are expected to jump another 145% by 2021.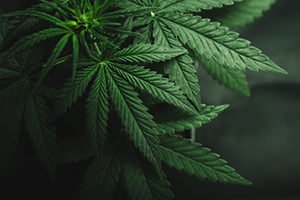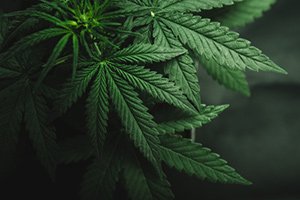 Now, there are risks involved with pot penny stocks, so you should limit your investments to those with the kind of strong financial backing that can generate real returns.
That's why we've identified three marijuana stocks set to give shareholders real profits. In fact, one of our marijuana penny stocks to watch is set to gain over 300%...
Top Marijuana Penny Stocks to Watch Now, No. 3: Easton Pharmaceuticals Inc.
Easton Pharmaceuticals Inc. (OTCMKTS: EAPH) is known for producing a successful motion-sickness product called Nauseasol as well as an anti-aging wrinkle cream called Skin Renou HA.
And it's now expanding into the legal cannabis market. According a report from Benzinga, Easton is in the midst of concluding a $1.3 million deal with the Alliance Group, a Canada-based cannabis company.
The No. 1 Secret Every Cannabis Millionaire Knows: This secret - and the shocking prediction in this free video - could make you at least $1 million richer in 2018. To learn how to download the comprehensive list and analysis of today's four hottest marijuana stocks, go here now...
It has advanced $575,000 to Alliance, and the terms give Easton a 30% stake in 135 acres for marijuana cultivation and production.
Sign up for SMS so you never miss special events, exclusive offers, and weekly bonus trades.
Easton will be entitled to half of Alliance's revenue from other businesses until revenue can be generated by its portion of cultivated land.
It remains unclear whether Easton will use the marijuana for its own products or plans to sell it to other companies. However, Canada's plans to fully legalize marijuana by Oct. 17 should create significant demand from the company's stake.
Over the past year, EAPH stock has traded between $0.01 and $0.03 per share. You can currently pick up shares in this company at $0.02.
The next company on our pot stocks to watch list is creating a solution for marijuana advertising in a North American legal cannabis sector that is worth $10 billion...
Top Marijuana Penny Stocks to Watch Now, No. 2: MCig Inc. 
MCig Inc. (OTCMKTS: MCIG) is a Las Vegas--based full-service marijuana company. It specializes in marijuana consulting, construction services, supplies, CBD products, and vaporizers.
In an effort to expand its revenue from cannabis, Mcig is now developing an online ad network...
Last October, MCig announced the launch of eHESIVE, a new online cannabis ad network offering advertisers and publishers a venue to target marijuana users.
This is significant for legal cannabis companies...
You see, legal marijuana companies aren't permitted to advertise on Google or Facebook Inc. (Nasdaq: FB).
And since Facebook boasts more than 2 billion monthly active users and more than 77% of worldwide internet searches are made on Google, this leaves cannabis companies essentially unable to reach new customers.
The eHESIVE platform will allow marijuana companies to place ads on its network to reach new clients. And the company is very optimistic on the platform's profit potential.
A 2017, MarijuanaStocks.com report says the MCig is developing its market share "early in the game." This is setting up MCig for a substation advertising and valuation potential.
Over the past 52 weeks, MCig has traded between $0.14 and $0.39. Shares are currently trading at $0.33.
As the eHESIVE network and its reach grow, the company's share price is likely to surge over the next 12 months.
This is great news for mCig, but our top pick among cannabis stocks to watch is expected to generate even higher returns.
In fact, investors could see a 363% return on this top pot stock...