Big alcohol tried to fight legal cannabis for years, but now they are taking a different approach.
After all, if you can't beat them, join them.
Now, marijuana stock prices are sure to soar as major alcohol companies decide to jump into the legal pot market.
In fact, two of the largest players from each industry have come together over the past year, which caused one of the top marijuana stocks to jump in value.
Global alcoholic beverage giant Constellation Brands Inc. (NYSE: STZ) made a $4 billion investment in Canopy Growth Corp. (NASDAQ: CGC), a leading cannabis firm, and sent its share price soaring over 100% higher since Aug.14.
The 4 Cannabis Stocks to Buy Now - Profits of Up to 1,000% Could Be Likely This Election Year!
Constellation is the $40 billion company behind Mondavi wines, Corona beer, and Black Velvet whiskey. Canopy Growth was once one of the top pot penny stocks but now trades on Nasdaq and is considered a premier cannabis grower and distributor.
While big alcohol once viewed legal marijuana as a threat, these companies are beginning to embrace the inevitable and are looking for a way to share in the profits.
Here's why (and how) you can profit from the trend by owning the best cannabis stocks...
The Merging of Two Major Industries
When big alcohol wanted to defend its market share against legal cannabis, it wasn't far off the mark.
There is a valid argument that legalizing marijuana is a threat to alcohol sales. This isn't supposition but is rather a fact based on a number of studies over the past several years.
One 10-year study concluded that alcohol sales fell by 15% in states with medical marijuana. Another study by Cowen & Co. reveals that 80% of consumers reduce their alcohol consumption when legal cannabis is accessible.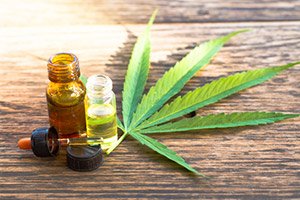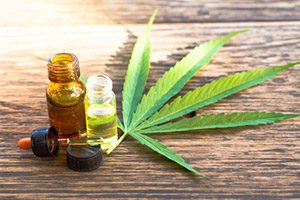 By 2017, several public alcohol companies, including Molson Coors Brewing Co. (NYSE: TAP) and Boston Beer Co. (NYSE: SAM) listed legalized pot as having a potential negative impact on earnings in their 10-K filings.
The legal cannabis market in North America already achieves sales of $10 billion as of 2017, and ArcView Market Research projects these figures will increase 145% to $24.5 billion by 2021.
The market for adult beverages in North America was worth $186.2 billion in 2017, and that figure is expected to grow 17.18% to $218.2 billion by 2021.
What was once thought to be two industries at odds is becoming something much different.
Instead of being undercut by legal cannabis, big alcohol companies are getting in on the action.
There is also the potential for significant profits. You see, wine and spirits generally produce a net margin of around 19%, and soft drink producers average about 11%. Cannabis-infused products perform much better, with snacks, oils, and drinks earning profit margins of up to 32%.
Legalized marijuana is here to stay, and even more U.S. states are looking to make this a reality in 2018. Canada is poised to implement full legalization on Oct. 17, which presents one of the most lucrative markets to test the blending of cannabis and beverages.
Here are the major companies getting involved in legal cannabis – and how you can turn legalization into a life-changing profit opportunity.
What's Next for Legal Cannabis