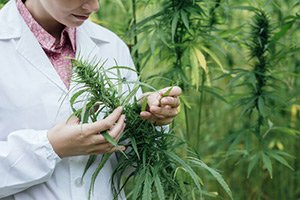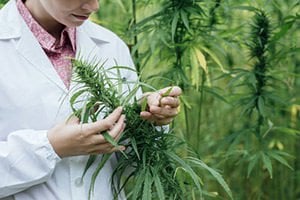 It's coming. The single biggest event for cannabis investors is almost here.
On Oct. 17, Canada will become the first major country to legalize cannabis for all uses, from medicinal to recreational. And if you think recent action in pot stocks was big, just wait as this tsunami crashes against the shore.
No doubt, many cannabis stocks have already been on a roll, handily beating the S&P 500 by beefy margins. Companies – and consumers – have been anxious ever since Canada's Senate voted "yes" on June 19, 2018.
Investors rightly wonder if it's too late to jump on this train, but Money Morning Director of Cannabis Investing Research Greg Miller says the best is yet to come.
Not every pot stock saw huge gains this year, and despite huge rallies by some of the larger stocks, such as Canopy Growth Corp. (NYSE: CGC), pot stocks on average have been rather poor performers in recent weeks.
The 4 Cannabis Stocks to Buy Now – Profits of Up to 1,000% Could Be Likely This Election Year!
There are few very large, well-capitalized companies with big cash reserves in this new, highly competitive industry. That means, according to Miller, the industry is ripe for rapid consolidation. Big companies will scoop up small companies and pay above-market prices for the privilege. Their combined operations will find synergies to bring even higher margins and higher stock prices.
Companies with unique niches in the sector, such as distributors or high-end product makers, will be very attractive to current leaders. And those leaders will be very attractive to shareholders of the niche players for their market muscle and large war chests of deployable cash.
Canada's pot market is in the $10 billion area, and that is a lot of revenue for such a young industry. There will be plenty of business to go around once the legal issues fade away next week.
And while Oct. 17 is the biggest catalyst for marijuana stocks to date, there are more catalysts coming in the near future…
Even Bigger Catalysts Ahead for Marijuana Stocks