If you've ever considered investing in cannabis, then this is the week you've been waiting for. You'll simply never find a better time to jump into the marijuana market than right now.
On Wednesday, Oct. 17, Canada is fully legalizing marijuana for all uses. Medical marijuana and recreational marijuana will both be legal. It will be legal to buy it, to sell it, to grow it, to transport it. You name it.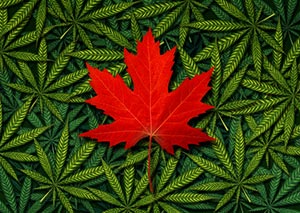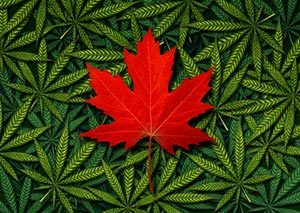 More importantly for us, Canada's marijuana legalization will be one of the biggest catalysts we've ever seen for one industry.
But the initial catalyst will be over on Wednesday. After that, cannabis will be officially mainstream in Canada.
And there's still time to get into this market before Canadian pot stocks truly take off.
But you don't want to wait another day.
The profit potential is simply too incredible to miss…
Your Path to $2 Million by Next September
In 2016, it was $5.13 billion…
And Deloitte says it's going to be as high as $22.6 billion over the next couple of years.
The only problem was it was all illegal until June 19.
The money wasn't going to legitimate businesses. It was going to the black market.
Critical Update: You're Invited to the First-Ever National Event for Cannabis Investors on October 23rd – Click Here to Register for This Free Online Event
The June 19 vote by Canadian officials to legalize all cannabis use was like flipping a light switch. Those billions of dollars are up for grabs.
Now, Canadian marijuana is going to be the fastest-growing industry on Earth for the next five years.
It's going to beat big pharmaceuticals.
It's going to grow faster than tech companies like Apple Inc. (NASDAQ: AAPL), Uber, or Netflix Inc. (NASDAQ: NFLX).
It's even going to beat cryptocurrencies.
Let us tell you why.
In 2017, cryptocurrencies had their best year ever, with the market growing by 3,086%.
That's 164 times faster than the S&P 500.
And yet, the Canadian marijuana industry has the potential to grow much, much faster than that.
Experts predict the legal marijuana market could grow by nearly 9,000% in Canada alone – far faster than anything else on the planet.
But it's only the tip of the iceberg. Because global sales could bump that as high as 44,400% over the next few years alone if Canada captures the entire illegal marijuana market.
That's 2,336 times faster than the S&P 500 and 14 times faster than cryptocurrency growth last year.
Just imagine what that kind of growth could do to your money…
It's mind-boggling.
This is an honest chance for regular, everyday people to become millionaires in the next few months…
America's Great Green Gold Rush Is Just Getting Started
We stand at the forefront of an unstoppable economic revolution. It's a new gold rush – a green gold rush. And it's just getting started.
That's why we've gathered two of the leading members of America's cannabis revolution for an exclusive, first-of-its-kind event taking place on Tuesday, Oct. 23.
Together, former Speaker of the House John Boehner and Danny Brody, the architect behind two of the largest cannabis IPOs in history, will show you why they are "all in" on this burgeoning sector and why every serious investor should be, too.
Just click here to claim your seat at this free online event.
Follow Money Morning on Facebook, Twitter, and LinkedIn.