In October, the United Nations reported that the time to avoid the costly effects of climate change is nearly out. And the urgency to prevent this disaster is going to be a major catalyst for the best alternative energy stocks to buy in November 2018…
The UN Intergovernmental Panel on Climate Change (IPCC) warned that even if the 2015 Paris accords were fully implemented, it still wouldn't be enough to avert catastrophic environmental damage.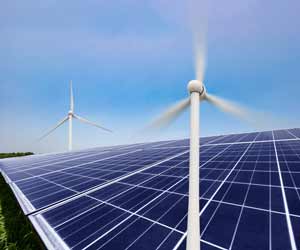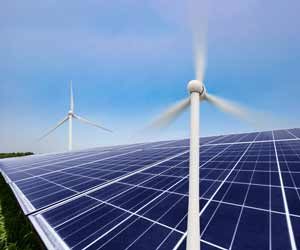 That's a dire warning, but it also means investing in alternative energy is actually helping avert disaster. Of course, it also means alternative energy stocks could be hugely profitable for investors.
Governments and organizations worldwide are already ramping up spending in an effort to avoid global environmental damage.
The IPCC report forecasts that carbon emissions will need to be cut 40 to 50% by 2030 to turn aside economic effects resulting from dropping productivity, health concerns, and changes in weather patterns that will run into the hundreds of billions of dollars.
That's creating a massive, $1 trillion-a-year market for renewable energy, and we're going to show you the two best alternative energy stocks to own right now so you can profit from the spending surge…
Clean Energy Is a $1 Trillion Annual Market
The International Energy Agency (IEA) forecasts that global spending on decreasing carbon emissions will take $1 trillion on average annually through 2050. That's more than double the current $400 billion spent annually.
And this massive injection of cash will benefit the top renewable energy stocks.
Life-Changing Profit Potential: One tiny firm is rapidly developing the parts for a game-changing technology – and the gains from its stock, trading for less than $10, could turn every $1,000 invested into $4,719. Learn more…
If $1 trillion seems like a lot, it pales in comparison to the alternative. Because climate change is going to cause a lot of damage that it's going to take a lot of money to fix.
The IPCC report pegs the economic result of a warming planet at $54 trillion if the earth grows warmer by 1.5 degrees Celsius by the 21st century's end. The price to fix damage will rise to $69 trillion if the rise is 2 degrees Celsius in the same time period.
Thankfully, these companies are in the business of preventing the worst-case scenarios…
What Companies Will Benefit From Climate Change Spending?
The first – and biggest – companies to benefit from climate change spending are renewable power companies, especially solar power.
Examples include First Solar Inc. (NASDAQ: FSLR), SolarEdge Technologies Inc. (NASDAQ: SEDG), Enphase Energy Inc. (NASDAQ: ENPH), and Vivint Solar Inc. (NYSE: VSLR).
Demand is likely to ultimately drive share prices upward.
The second category is companies specializing in energy efficiency. Their products and services are aimed at cutting back the use of energy overall. That decreases the carbon emissions stemming from fossil fuels and makes alternative energy go further.
Energy efficiency stocks include Johnson Controls International Plc. (NYSE: JCI), Ingersoll-Rand Plc. (NYSE: IR), Honeywell International Inc. (NYSE: HON), and Trimble Inc. (NASDAQ: TRMB).
But the best alternative energy stocks to buy have each earned a perfect Money Morning Stock VQScore™.
And one offers the potential for 70% upside this year alone…
The 2 Best Alternative Energy Stocks to Buy This Month