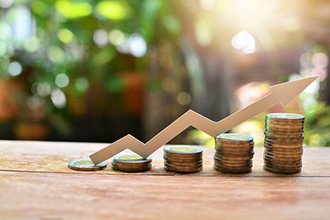 If you want to make 100% on your money in a short period, you have to zig when others zag. The best way to see massive returns in today's market is to identify beaten-down stocks that have reached their low point and invest in high-upside positions that other people are avoiding.
Simply put, you need to be a contrarian.
And that's why we're bringing you the three best "contrarian" stocks to buy today...
With the Dow back above 26,000, several sectors have remained undervalued compared to the rest of the market.
To find which stocks are cheap and provide the highest upside, we use the Money Morning VQScore.
Sign up for SMS so you never miss special events, exclusive offers, and weekly bonus trades.
We track the 1,500 most profitable companies on the market and assign each one a VQScore. To get the score, we use only the key factors that find stocks ready to outperform "average" returns. A VQScore of 4 or higher puts a stock in the "Buy Zone."
These are the stocks priced to make you money right now.
Remember, however, that this is a quantitative approach to investing. You need to suspend your bias against some of these companies. Some firms are from different sectors that investors have overlooked or avoided. Some are tied to lower energy prices or a tepid housing market. All that matters is the VQScore.
$1 Cash Course: Tom Gentile is offering a rare opportunity to learn how to amass a constant stream of extra cash - year after year. And he's going to teach you how to do it entirely on your own. Learn more...
Today, we're looking at contrarian plays with high VQScores.
Each one of these stocks has faced significant headwinds in recent months. A macroeconomic trend, a glut of oil production, or growing concerns about consumer debt.
However, just a small investment in these high-upside stocks could quickly earn you a triple-digit gain in 2019.
These are the three best contrarian stocks to buy for March 2019...
Contrarian Stocks to Buy in March, No. 3