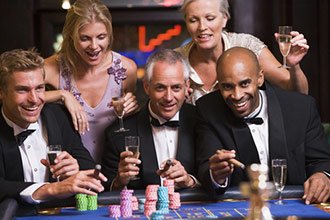 Although they may get a bad reputation from certain groups, "sin stocks" offer investors an incredible pathway to profits. In fact, one of the top-performing stocks over the last five decades has been a sin stock...
Tobacco-maker Altria (NYSE: MO) saw its stock pop a whopping 14,042% between 1970 and 2018.
That's right. A $10,000 investment in Altria would have been worth $1,404,200 by the end of last year.
Learn How to Trade Like the Pros: Tom Gentile just recorded all of his most lucrative trading income secrets in America's No. 1 Pattern Trader Cash Course. This could set you up for life - and it'll only cost you $1...
That said, sin stocks like Atria aren't for everyone. Many universities and pension systems will avoid sin stocks on ethical or moral grounds. Any they wonder why their portfolios underperform...
Companies in the tobacco, alcohol, gambling, and military industries simply behave differently from most stocks. And there is plenty of academic research proving how uncorrelated these stocks are with the rest of the market.
But this uncorrelation is exactly what we're looking for because it provides the opportunity for above-market returns.
Our goal is to make you the most money possible, plain and simple. So, we put the power of our trusty VQScore™ system to the test this week and identified the top three sin stocks to buy in 2019. You'll recognize some of the names - and you'll definitely love the upside.
Best Sin Stocks to Buy in 2019, No. 3