It's been an extremely volatile month for the market. First, the Dow Jones plummeted 676 points following U.S.-China trade war news on May 7. Then, as the market seemed to slightly rebound, the DJIA tumbled yet another 250 points in response to President Donald Trump's tweet on May 31 over new U.S. tariffs on Mexico.
All told, the Dow is now down more than 4% from its April high.
And while many are worried, this temporary market downturn is a lucrative opportunity for savvy investors.
In fact, right now, some high-yield dividend stocks are offering safe haven from this volatility, along with huge growth potential.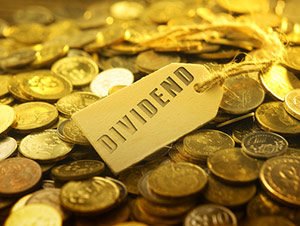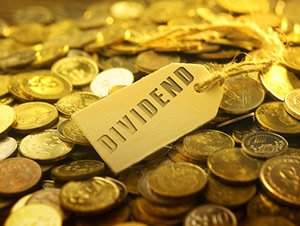 Fortunately, we've found three U.S. dividend stocks that are outperforming markets.
Beyond that, these three each pay over 4% in dividend yields. Plus, these stocks each have their own catalyst that could increase share values by at least 15% over the next 12 months and are poised for that momentum to continue for the next 10 years.
Now, these stocks have pulled back slightly because of the trade war. But these companies have historically performed well during market downturns - meaning they're long-term investments that can easily survive and grow regardless of market conditions.
And that's exactly why they can afford to offer such lucrative dividend yields of 4% and higher.
Get Ready for 5G NOW! A single company could be about to corner the entire 5G market - and you could turn every $1,000 you stake into $10,000! Go here now to find out how.
Best of all, these three companies are all established.
Even with market uncertainty, you won't have to worry about short-term news being a long-term problem. Even still, they're poised to see double- or even triple-digit gains over the next few years. And that makes right now the perfect opportunity to buy shares from these solid companies at discounted prices.
Combine these companies' high-yield dividends, their industry catalysts, strong history, and forecasted growth, and these are perfect stocks to ride out this volatile market.
Especially since one has achieved a perfect score from the Money Morning VQScore ™ - making it an absolute "Buy" right now...
Best High-Yield Dividend Stock to Buy Now, No. 3: Anheuser Busch
Everyone in America already knows Anheuser Busch Inbev NV (NYSE: BUD). And while it isn't some secret play on the market, it is a safe one that provides a nice 4% dividend.
Between 2016 and 2018, BUD's revenue grew 20% from $45.52 billion to $54.62 billion.
Detractors will point to the company's net income dropping 45% in that same time frame. But it still made $4.4 billion in net income. And most of that loss is due to its purchase of a wine and spirits company, as well as the purchase of 50,000 solar panels - both of which we'll examine in just a minute.
Fortunately, this beer giant's stock has already regained 27% on its share value in spite of the aluminum taxes and tariffs that hit the company's profits this time last year.
And while it's an American beer, BUD is still the top-valued "luxury" beer brand in China. It accounts for 46.6% of the entire Chinese beer market while also being sold for 11.6% higher than its U.S. pricing.
That's on top of the fact that it's been steadily gaining since December 2018 as the U.S.-China trade war continues to wage on - with a 1% increase even just yesterday (Thursday).
This high-yield dividend stock's momentum has seen almost a 30% upside in the last seven months thanks to the company's savvy IPO plays, business deals, and investments into cutting down on long-term operational costs.
The first is its decision to file for a Hong Kong IPO for its Asian spin-off business - one that is already said to be valued at $5 billion. This could open the door to set up Asian brewing operations and eliminate some of the trade network worries.
Beyond that, the company is moving into the wine and spirits industry as well - having bought Cutwater Spirits, a creator of canned cocktails, mixed drinks, vodkas, gins, rums, and whiskeys. But the biggest deal right now is that it just signed a $36 million contract to have solar plants built at its Brazilian operations to cut operational costs in the long term.
This means the company is embracing renewable energy. And those plants will do quite a few things for the company:
They will cut down 2,900 tons of carbon dioxide annually - both helping the environment and providing the company some great PR.
The plants will generate 2,600-megawatt hours (MWh) per month for the company - meaning tons of "free" power in the long term.
And they will cut its operational costs in half.
So, with big moves being made, and a great 4% high-yield dividend, BUD stands to be one of the best stocks to ride the trade war.
Shares currently trade for $84, but shares are forecast to go as high as $103.20. That's a 23% increase over the next 12 months. And its annual earnings per share (EPS) is expected to reach $4.85 from its current $3.44.
Beyond that, it has a VQScore of 4.15 - meaning this is an excellent time to buy.
Best High-Yield Dividend Stock to Buy Now, No. 2: Verizon
Chances are, you already know Verizon Communications Inc. (NYSE: VZ), too. And it lands on this list today because of its 4.2% dividend yield.
Between 2017 and 2018, VZ saw a modest 4% increase in revenue from $126 billion to $130.9 billion. Its net income saw a 48% decline over the last year, but it still remained positive with $16 billion. While that doesn't sound great at first, there's a good reason behind the decline.
And that's because VZ has been upgrading its North American networks for the upcoming technological revolution.
What makes Verizon so enticing right now is the coming of 5G and the massive efforts the company has been putting towards the new technology. In fact, 5G will be up to 100 times faster than what we currently have with 4G. It will connect all of our devices over vast distances, enable real-time self-driving cars, and even more sophisticated AI.
5G is a big deal. And the companies leading the vanguard of the 5G movement all stand to rake in massive profits.
Plus, it doesn't hurt that it's a domestic U.S. service company - ensuring that it's revenue will steadily grow another solid 2.1% over the next year regardless of the U.S.-China trade war.
It's even the first 5G company that will carry the Samsung Galaxy S10 5G.
The company's 5G networks are already available in Chicago, Minneapolis, Houston, Indianapolis, Los Angeles, and Sacramento. But by the end of 2019, 5G is expected to be available in over 30 cities in the United States.
Shares currently trade for $57.49 but are forecast to increase to $67 by the end of the year. That's a modest 17% increase. Plus, its current yearly EPS of $4.71 is expected to go up to $4.85 in 2020.
And while our no. 1 pick is another telecom company, this dividend stock offers a whopping 6.4% yield... And it's poised to go even higher with the coming of 5G.
Join the conversation. Click here to jump to comments…
About the Author
Daniel Smoot is a Baltimore-based editor who helps everyday investors with stock recommendations and analysis. He regularly writes about initial public offerings, technology, and more. He earned a Bachelor's degree from Towson University.