The Dow Jones today will get a boost from a potential interest rate cut. Economists anticipate that the central bank will take steps to clear the way for an interest rate cut at a future meeting, one that could happen as soon as July.
But that might not be enough to overcome trade war pessimism. More on that front below.
Here are the numbers from Friday for the Dow, S&P 500, and Nasdaq:
| | | | |
| --- | --- | --- | --- |
| Index | Previous Close | Point Change | Percentage Change |
| Dow Jones | 26,089.61 | -17.16 | -0.07% |
| S&P 500 | 2,886.98 | -4.66 | -0.16% |
| Nasdaq | 7,796.66 | -40.47 | -0.52% |
Now, here's a closer look at today's Money Morning insight, the most important market events, and stocks to watch.
The Top Stock Market Stories for Monday
U.S. President Donald Trump may get his long-desired interest rate cut from the Federal Reserve, although it's unlikely to happen at the FOMC meeting slated for Tuesday and Wednesday. Market watchers anticipate that Fed Chair Jerome Powell will drop the term "patient" to describe the central bank's approach to supporting the U.S. economy on rates. Economists now expect a rate cut as soon as July in an effort to tame concerns about economic growth and the prolonging impacts of a trade war with China.
Sign up for SMS so you never miss special events, exclusive offers, and weekly bonus trades.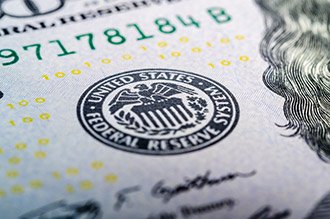 While the White House awaits the Fed's action, it appears that President Trump is moving full steam ahead with new tariffs on China. U.S. Commerce Secretary Wilbur Ross said that Trump is about to announced tariffs on roughly $300 billion in additional Chinese goods should the two nations fail to reach an agreement on trade. Ross said he expects both countries to reach a deal - however, he noted that the president is "perfectly happy" to move forward with new tariffs and the reintroduction of suspended tariffs. Ross also said he doesn't expect a deal to be reached later this month, when leaders from the United States and China attend the G-20 Conference, due to the fact that the proposed deal is 2,500 pages long.
Crude oil prices continued to dip this morning as concerns about global economic growth and oil demand outweigh the ongoing tensions in the Middle East. WTI crude oil was back under $52 per barrel, while Brent crude slipped under $62 per barrel. While Saudi Arabia has signaled an extension on cuts to global production and turmoil exists in the wake of attacks on oil tankers in the Strait of Hormuz, global economic indicators signal bigger problems on the horizon. China's industrial output growth has dropped to its lowest point in 17 years as trade tensions weigh on global demand.
Money Morning Insight of the Day
Tom Gentile's seven-day Cash Course covers all the essential trading ideas you need to know to get the most out of your potential profits in 2019.
And not only will Tom review the basics, he'll share dozens of his most lucrative secrets to potentially start collecting anywhere from $1,190, $1,313, and even $2,830 in consistent income - each and every week.
All of this and more can be yours for only $1.
Stocks to Watch Today: PFE, BABA, BA
Follow Money Morning on Facebook and Twitter.