The best healthcare stock to buy now is a company that makes life-saving products. But it also expects earnings to rise more than 100% over the next three years.
This company serves the over 100 million people around the world suffering from heart disease annually. And according to the American Heart Association, roughly 131 million people in the United States will have at least one health issue tied to heart disease by 2035.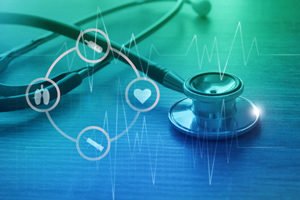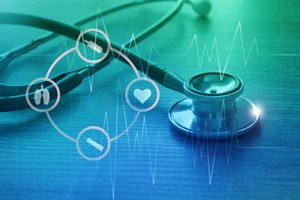 Many patients don't meet the criteria for coronary bypass surgery or transplants due to the high risks of these procedures. That's what puts this company's technology so high in demand.
They have devices that can be implanted with low-risk, minimally-invasive procedures and allow patients' hearts to function and rest normally. Data released by the National Cardiogenic Shock Initiative Study (NCSI) reveals that patients given these devices have a survival rate of 72% and native heart recovery rates of 98% by the time they are discharged.
And this all points to the future success of this healthcare stock. But there is even more reason to be bullish on this company.
You Have to See This to Believe It: America's favorite "Shark" debuts the Angels & Entrepreneurs Summit. Watch now...
Three new applications of its technology were approved by the FDA in May.
It's rated a "Buy" by all analysts covering it on FactSet.
And lastly, we know it's the best healthcare stock now because it has a perfect Money Morning Stock VQScore™ of 4.75, meaning it's about to see a big surge in price...
The Must-Have Healthcare Stock to Buy Now
Abiomed Inc. (NASDAQ: ABMD) was founded in 1981 with a focus on developing an implantable artificial heart. This was achieved in 2001, and the FDA approved the device five years later.
This company stands out for its development of the smallest heart pumps in the world, which allow implantation through non-invasive procedures. The device is called Impella, and it's an ideal solution for patients who are not candidates for more intense procedures.
The company hit a major milestone in 2016, when Impella was used in nearly 40,000 patients.
But even with all it's accomplished, Abiomed isn't a company to rest on its laurels. It continues to innovate beyond Impella. And this is where investors could see additional upside.
The FDA approved additional uses for Impella in May, confirming that the device was safe to treat right-sided heart failure. It's currently the only device with FDA approval for this condition.
Several other approvals were also announced. One will more than double the amount of time Impella can be used for cardiogenic shock, and another green lights a massive trial program using the device that aims to lower complications following a heart attack.
While this all makes it an exciting company to own, this is how it will make you money...
Why It's the Perfect Time to Buy Abiomed
[mmpazkzone name="in-story" network="9794" site="307044" id="137008" type="4"]
ABMD share prices dropped over 40% in the past year, thanks to a combination of market weakness toward the end of 2018 and an erosion of its earnings guidance.
In 2019, analysts expected the company's earnings per share (EPS) to shrink as much as 18%.
Unfortunately, the share price drop was a gross overreaction to the fundamentals. At the close of its recent fiscal year, the company still posted revenue up 34% and a 129% increase in EPS.
Even a minor slip in earnings will be a small bump in the road for ABMD, which is expected to boost its EPS by 112% over the next three years.
The company remains strong financially, which is evident in its cash flow situation. In the last fiscal year, ABMD's net increase in cash was $78 million. It saw a jump of 31% in net operating cash flow as well as an increase of 52.3% in free cash flow, which marks an increase in both categories over five consecutive years.
While the market may not recognize this company's true value just yet, Wall Street analysts aren't blind to the potential. Every single analyst that rates ABMD, out of nine traced by FactSet, have called the stock a "Buy" or "Overweight."
Price targets over the next 12 months are as high as 50% over the current share price.
Abiomed's products will be in high demand for the foreseeable future, which makes this a must-have healthcare stock with the potential for market-beating gains.
Anyone Can Become an Angel Investor with as Little as $50
Angel investing used to be off limits to the average American… but Robert Herjavec said it best during this live broadcast: "The walls have finally come down. You no longer have to be rich, famous, or powerful to become an angel investor!"
Congress has now made it possible for you to take advantage of these life-changing deals.
By becoming an angel investor, you can be right there – one of the first to invest in the next Steve Jobs, the next Bill Gates, or the next Elon Musk.
And because you're there at the beginning, the upside is infinitely greater.
For so long, regular folks have been locked out… but not anymore. Click here for details…