On June 25, one of the best cannabis stocks to buy in August got a massive buy signal.
Illinois's Governor, J.B. Pritzker, made history when he signed into law the state's Cannabis Regulation and Tax Act (CRTA). With this, Illinois became one of first states to legalize marijuana through legislation and the 11th state to legalize it in the U.S.
According to the new law, adult state residents can buy and own up to 30 grams of marijuana. For out-of-state visitors, it's 15 grams.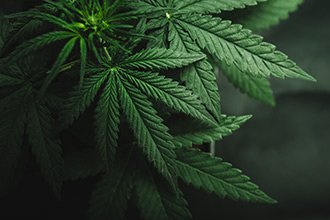 While it doesn't go into effect until Jan. 1, 2020, this law is a massive boon for one of the best cannabis stocks to buy in August. But cultivators, retailers, and others in the legal cannabis market will benefit as well. And some are already moving to take advantage.
THREE STOCKS: Any one of these cannabis companies could potentially deliver a 1,000% windfall. Click here to learn more...
Two days after the bill was signed into law, one of the biggest cannabis companies in the world, Canopy Growth Corp. (NYSE: CGC), purchased Acreage Holdings Inc. (OTC: ACRGF). Now that Acreage is a part of Canopy, the company is looking to pounce on Illinois' marijuana market.
In fact, at the Player Technology Summit, Acreage Holdings' Kevin Murphy, said there were more acquisitions to come. While he didn't provide any specifics, he did offer a hint. He said the next steps for the company would be to create and expand operations in Illinois.
So, what Acreage does next is speculative. One guess is that it could create "social consumption lounges" in Illinois. The company planned to put these in Las Vegas, but with Illinois' rapid push to legalize marijuana, they could appear there first.
While Acreage has aggressive plans for the "marijuana mecca of the Midwest," it doesn't mean it's going to be easy. In fact, there are already established marijuana companies throughout the state.
And we've uncovered one of the best cannabis stocks to buy in August that is going to be a formidable foe for Acreage in the coming year. It even has a potential upside of 147%.
Check out one of the best cannabis stocks below.
One of the Best Cannabis Stocks to Buy in August