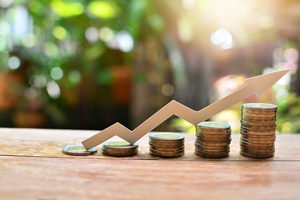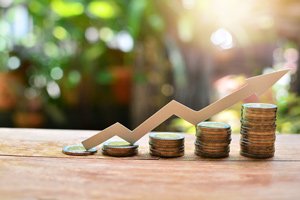 On Friday (Oct. 4) the United States labor department announced that the nation's unemployment rate had fallen to 3.5% - the lowest level in fifty years. That week's top penny stocks responded with gains up to 188%.
But this week's best penny stock is positioned for a 372% breakout, regardless of what the market does.
Tripling your money is not super unique for penny stock investing. In fact, we see at least one penny stock investment double every week. (We put together a quick tutorial to help you find penny stocks with the most profit potential. You can download it for free here.)
Last week's top penny stock, Sienna Biopharmaceuticals Inc. (NASDAQ: SNNA), shot up 188% on high trading volume. But again, this didn't come as a surprise. Penny stock investing is just a matter of picking the best penny stocks at the best times.
It might seem impossible to separate the best penny stocks from the thousands of others on the market. But the answer is simpler than you think. We use the proprietary Money Morning Stock VQScore™ system.
Every week, the VQScore system finds stocks with underlying financials that indicate high earnings potential. After the VQScore gives us the top stocks, we narrow that search down to stocks trading under $5. That leaves us with the top penny stocks trading for the week.
This Investing Trend Has Made Millions for Decades: In 1968, one tech IPO could have turned $50 into $5 million. Click here to see how they did it.
It's how we found last week's top penny stocks. Of course, those gains are in the past - and none of them compare to our 372% growth stock - but they are good examples of what penny stocks can do in just one week:
| | | |
| --- | --- | --- |
| Penny Stock | Current Share Price | Last Week's Gain |
| Sienna Biopharmaceuticals Inc. (NASDAQ: SNNA) | $0.25 | 118.53% |
| Broadvision Inc. (NASDAQ: BVSN) | $2.59 | 53.29% |
| Titan Pharmaceuticals Inc. (NASDAQ: TTNP) | $0.44 | 50.68% |
| Naked Brand Group Ltd. (NASDAQ: NAKD) | $0.04 | 34.94% |
| General Moly Inc. (TSE: GMO) | $0.34 | 30.87% |
| Teekay Offshore Partners LP (NYSE: TOO) | $1.53 | 30.77% |
| Meet Group Inc. (NASDAQ: MEET) | $4.32 | 30.36% |
| Nordic American Tankers Ltd. (NYSE: NAT) | $2.79 | 28.57% |
| Ossen Innovation Co. Ltd. (NASDAQ: OSN) | $4.48 | 28.00% |
| Ascena Retail Group Inc. (NASDAQ: ASNA) | $0.32 | 26.16% |
Some penny stocks are more sensitive to market fluctuations than others. Last week's mostly responded to a boost in the major market indexes.
But this week's top penny stock is set apart from the rest of the market. It's poised to jump no matter what the broad market averages do.
That's because it's an oil firm sitting on the cusp of a revolution. In fact, it could jump as much as 372% as the industry grows.
This one also has a perfect 4.9 VQScore, which means a breakout is imminent...
Top Penny Stock to Buy This Week