Around the globe, economic fears are rising.
Global trade is falling apart between the United States and Europe. It's already a mess between the U.S. and China. Meanwhile, international concerns about a worldwide recession have spread to every corner of the world.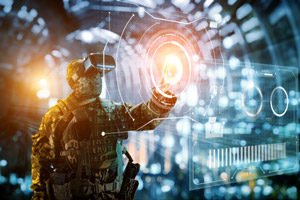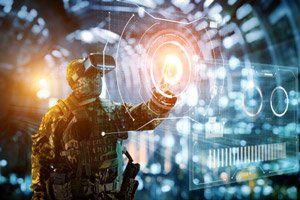 History has shown that in times of economic strife and periods of falling economic cooperation, geopolitical tensions rise. That's especially true when it comes to the threat of war and other calamities.
If you look just at the first three pages of a newspaper, you'll see tensions rising in South America over Venezuela's economic and political crisis. You'll see North Korean dictator Kim Jong Un testing new nuclear weapons from submarines. And you'll see tensions rising in the Middle East between the United States, Iran, and Saudi Arabia.
But the threat that stands out the most is China. Last week, China celebrated its 70th anniversary. A military parade showed off a hypersonic nuclear missile that can strike the heart of North America within 30 minutes.
Must See: This small $6 U.S. defense firm with a new top-secret technology could help the Pentagon stop a Chinese sneak attack dead in its tracks. Read more...
The expected downturn in the market is an excellent time to think defensively. And there's a double meaning there...
You want to own stocks that can provide income and share price appreciation. You'll also want to tap into America's booming defense industry.
With hypersonic missiles now emerging at a time of rising geopolitical tensions, you only need to own one defense stock. This one will protect your nest egg and profit from booming Pentagon demand.
But before we get to that pick, let's show you how we discovered this stock - and why it's poised to break out in the coming months...
Think Quantitatively
When people think about defense stocks, they might go out and purchase the first name they associate with ships, fighter jets, or military spending. This is a qualitative approach, one where investors tell a story in their mind and then use numbers to justify the story.
In reality, you want to use a quantitative approach first. You need to bring all investments down to one number. You need a number that tells you when to buy a stock, when to sell a stock, and when to hold the stock. Once you have arrived at that number, you can then use qualitative research to determine if the thesis to own the stock aligns with fundamentals.
To cut through all the noise in the markets, we use our proprietary Money Morning Stock VQScore™ system. Here's how it works...
VQScore harnesses a company's earning power and valuates whether a firm's earnings per share is accelerating or decelerating. Following this analysis, this proprietary system compares this measurement to the positive or negative momentum of the recent demand for the stock.
This robust calculation produces a score for every single stock in the universe. The score ranges from 1 to 4.9. The higher the score, the more likely the stock is to break out in the months ahead.
This week, the Money Morning Stock VQScore revealed one of the world's leading defense companies and signaled that it sits square in the "Buy Zone."
Get Defensive with Our Top Defense Stock to Buy Now
[mmpazkzone name="in-story" network="9794" site="307044" id="137008" type="4"]Raytheon Co. (NYSE: RTN) is one of the largest military contractors in the United States. And it's about to get a whole lot bigger, should it complete a merger with United Technologies Corp. (NYSE: UTX) later this year.
The Money Morning Stock VQScore rates this company a 4.4 out of 4.9, suggesting that investors should buy the stock.
When we dig under the hood, it's not hard to understand why...
Over the last few months, Raytheon has struggled due to concerns about the proposed merger between the two companies. Wall Street hasn't been too concerned about Raytheon. Instead, a lot of the focus centered on United Technologies. So, when some investors were bearish on UTX, Raytheon was stuck in a holding pattern.
However, UTX has come around to become a darling of hedge funds and institutional investors. They have been buying up shares of UTX ahead of the merger because it will own 57% of the new company.
However, Wall Street and almost everyone else has discounted the fact that Raytheon will own 43% of a company with an estimated annual revenue level of $74 billion. Only Boeing Co. (NYSE: BA), which has had a difficult 2019, would be a larger defense and aerospace company.
The company is in perfect shape ahead of its merger. With very little debt and years of government orders on the books for weapons systems and other projects, Raytheon generated an astounding $27 billion in sales last year.
And as one of the foremost innovators in the industry, it is one of the most important military projects of the young 21st century...
Raytheon recently established a breakthrough in its technical approach to developing and using hypersonic weapons systems. Many congressional officials and military experts have warned that China and other nations took the lead on the development of these systems. This warning created a mini Manhattan project among systems designers to play catch-up.
Earlier this year, Raytheon won a $63.3 million contract from DARPA to develop these weapons systems. Following the successful tactical work, the company has now partnered with other contractors to tap into the $2.4 billion that has been directed toward hypersonic development by the Pentagon.
With a Money Morning Stock VQScore of 4.4, Raytheon stock closed trading at $194 on Monday, Oct. 7, 2019.
Over the next 12 months, we project that the stock could surge to $250 per share, a figure that represents a potential upside of 29%.
Secret Weapon Set to Foil China's Master Plan: The South China Sea is about to get violent, and the Chinese have an alarming new superweapon they think gives them the upper hand. Or at least, that's what their war hawks think. But they couldn't be more wrong. Thanks to a small $6 U.S. defense contractor with a top-secret technology, the Pentagon has an ingenious new checkmate move designed to stop a Chinese sneak attack dead in its tracks. Click here to learn more...
Follow Money Morning on Facebook and Twitter.
About the Author
Garrett Baldwin is a globally recognized research economist, financial writer, consultant, and political risk analyst with decades of trading experience and degrees in economics, cybersecurity, and business from Johns Hopkins, Purdue, Indiana University, and Northwestern.