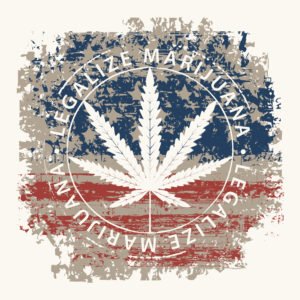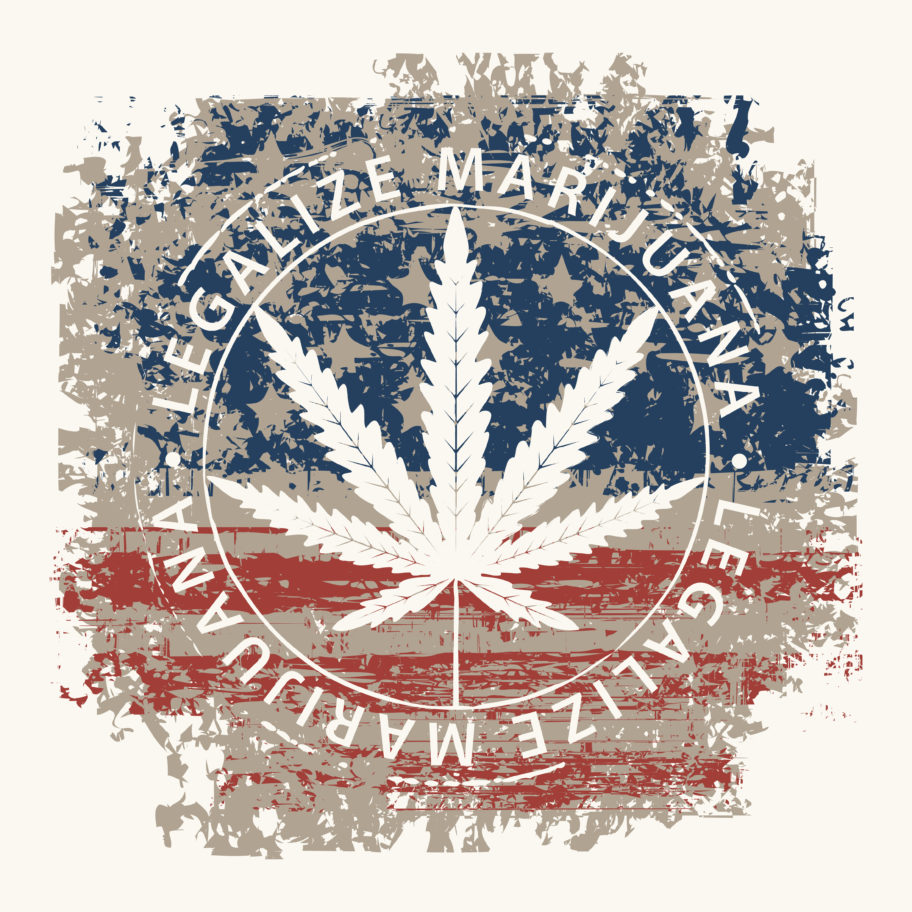 Now is the perfect time to start investing in cannabis stocks, with the cannabis market expected to explode by 380% by 2025. Grandview Research says the $13.8 billion legal marijuana market will be worth $66.3 billion by 2025.
But not every cannabis stock will reap the benefits. And finding the right stocks can be tricky once you consider that there are hundreds of publicly traded cannabis companies all over the world.
Fortunately, investing in cannabis stocks isn't as daunting as it may initially seem.
If you haven't already, you'll first want to set up a brokerage account. This is pretty simple. You can do this by looking at brokerages online or following our guide here.
Once you've funded your account, you can start looking at cannabis stocks you may want to invest in.
That's where Money Morning Director of Cannabis Investing Research Greg Miller comes in.
He's an expert in cannabis investing. And through his knowledge, we've created a quick guide to help beginners understand how to start investing in cannabis stocks.
Plus, we'll also be showing you two great cannabis stocks to get the ball rolling...
Cannabis Stock Investing for Beginners
Investing in cannabis stocks is the same as investing in any other stock. It'll take time to find the right ones, but the process itself is relatively simple: Seek out stable companies with great growth prospects.
And if you're new to investing in cannabis companies, you can buy cannabis stocks on both Canadian and U.S. stock exchanges.
This is because marijuana is completely legal in Canada. Marijuana firms operating legally - and that meet the qualifications to be publicly listed - can be bought and sold on Canadian exchanges.
But for American investors, it's much easier to buy cannabis stocks on U.S. exchanges.
Since Canadian firms operate legally within their country, they can also sell shares on U.S. exchanges like the Nasdaq and New York Stock Exchange.
That isn't to say there aren't U.S. cannabis firms out there. But because cannabis laws vary by state, most U.S. cannabis companies trade on the CSE or over-the-counter (OTC) markets.
Because OTC exchanges are less strict than the major U.S. exchanges, cannabis stocks listed on them can be riskier. That doesn't mean you shouldn't buy them, but you should do your research to make sure the stocks are up to your standards.
The NYSE and the Nasdaq have very strict financial reporting requirements and can't risk listing cannabis firms that are breaking federal law and don't meet their quality standards.
But even with the cannabis firms listed on these two major exchanges, finding great cannabis stocks can be hard.
To help you start, we've brought you two of the best cannabis stocks for beginners.
Best Beginner Cannabis Stocks No. 2: Innovative Industrial Properties
One of the best cannabis stocks for beginners is Innovative Industrial Properties Inc. (NYSE: IIPR). IIPR is a real estate investment trust (REIT) in the cannabis space with a market cap of $862.6 million.
IIPR leases out spaces for state-licensed medical marijuana facility operators. And what makes it unique is the fact that it's helping these operators build their capital from marijuana while banks are still too skittish to help out.
So IIPR's services are in big demand in the marijuana space. Because of this, it can charge greater interest rates than traditional banks. That's been lucrative for the company. Between 2018 and 2019, IIPR's revenue grew 179%. By the end of 2020, its revenue is expected to grow another 136%.
And since it's a REIT, 90% of its income is distributed to shareholders through dividends. Over the last year, it's grown its earnings per share (EPS) by 162%. And it currently pays a solid yield of 4.3%.
IIPR is the only cannabis stock that pays out dividends, according to Greg Miller.
On top of that, Greg Miller reports that it has $130 million in spare cash that is continuing to grow...
The National Institute for Cannabis Investors (NICI) first recommended this cannabis stock back when it traded at $40 per share. Since then, it has grown 81% to $72.54. But it's not slowing down anytime soon.
Analysts have given this cannabis stock a target price of $151 per share over the next 12 months. That's more than a 100% gain.
Its stability, growth prospects, and dividend yield makes this cannabis stock great for beginners looking to make some passive income.
Best Beginner Cannabis Stocks, No. 1
[mmpazkzone name="in-story" network="9794" site="307044" id="137008" type="4"]
Our best cannabis stock is Canopy Growth Corp. (NYSE: CGC).
Founded in 2013, CGC is a Canada-based cannabis firm that has managed to become one of the largest cannabis companies in the world, with a market cap of $6.4 billion - landing it the title the "Microsoft of Weed" by Greg Miller.
And CGC's massive valuation has caught the attention of celebrities like Seth Rogen, Martha Stewart, and Snoop Dogg - who are all now partners with the firm.
But CGC hasn't been immune to the recent turbulence in the cannabis market, either. CGC shares are down 60% this year because of its earnings.
However, the short-term news isn't a long-term problem. Its current earnings don't reflect where it'll be even just 10 years from now.
And NICI isn't the only one that thinks this, either. Constellation Brands Inc. (NYSE: STZ), the mega beverage company behind beers like Corona, bought a 9.9% stake in the cannabis firm for $4 billion.
So, this temporary dip is a great opportunity for savvy folks to jump in at a discount. The firm is still young, and it's doing everything possible to position itself for long-term growth.
Think of it this way: Firms like Amazon.com Inc. (NASDAQ: AMZN) had plenty of ups and downs in the early days. But it was never enough to stop it from changing shopping as we know it and becoming one of the biggest companies in the world.
NICI sees that same level of potential in CGC.
Much like Amazon, CGC has first-mover's advantage. It has more time and experience around the block than its competition.
And CGC is capitalizing on this by making some savvy business moves. Back in April 2019, CGC bought out the largest American cannabis operator, Acreage Holdings Inc. (OTCMKTS: ACRG).
That makes CGC the biggest Canadian cannabis company, but it has now inherited the title of biggest American operator as well.
Outside of Canada, it has operations in California, Colorado, Oregon, Kentucky, Georgia, Pennsylvania, New York, and North Carolina. And its products are now officially entering the United States.
Plus, it has a variety of new products like CBD, pain management remedies, cannabis edibles, cannabis drinkables, and a line of vape oils that it recently launched through its "Cannabis 2.0" project.
And with the multibillion-dollar potential all of these cannabis submarkets have, "Cannabis 2.0" could be the catalyst for the next decade of CGC's growth.
This advantage will likely put CGC in a great position to profit from the United States as legalization continues to grow.
Illinois Becomes the 11th State to Legalize Cannabis (Making More People Rich)
Cannabis laws are being reformed en masse: Illinois has not only become the 11th - and second largest - state to legalize marijuana, but the first to do so by way of state legislation.
That means the medical, personal, and economic benefits of "America's Green Gold Rush" are appealing to Republicans and Democrats alike.
One cannabis research executive is hailing Illinois the "Marijuana Mecca of the Midwest," a hallmark of the rising uncapped profit potential ahead.
Once the feds end cannabis prohibition nationwide, all bets will be off - demand will boost share prices through the roof. But you can still get in on the ground floor just in time for what could be the windfall of the century.
Illinois is already housing some of our top picks in the industry, so a few of our favorite stocks could get yet another boost.
Just click here to see how you can get them - and to potentially profit from this "unstoppable economic revolution"...
Follow Money Morning on Facebook and Twitter.
About the Author
Daniel Smoot is a Baltimore-based editor who helps everyday investors with stock recommendations and analysis. He regularly writes about initial public offerings, technology, and more. He earned a Bachelor's degree from Towson University.