The market's ups and downs have been dizzying, but there are opportunities out there for those who know where to find them.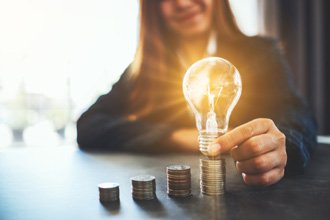 Just today alone, the Dow jumped 100 points higher at the open before plunging more than 300 points just before noon after a March jobs report teased a glimpse into the state of the U.S. labor market. The federal agency said that the U.S. economy lost more than 700,000 jobs last month. However, with more than 6.3 million people filing for jobless benefits last week, it's clear that unemployment is well north of 10%.
That's just a sign of the volatility we're going to see over the coming weeks as markets make sense of the coronavirus data.
Get Your Buy List Ready: COVID-19 has crushed markets, but stocks will bounce higher. This is a once-in-a-lifetime chance to get into great companies at historically low prices, so put these stocks on your buy list now…
But there's a way to peer through the haze and find the stocks with the most breakout potential.
Investors looking to use the current volatility to buy stocks with upside on the cheap should use insider buying as a way to find winning stocks. With insider buying, we're looking for executives, large shareholders, and other people with "skin in the game" who are putting their own money back into the stock. When these insiders bet on the future of their company, we listen. Who knows better about the long-term prospects of a company that the people who are inside the building?
Today, we'll show you two penny stocks that have seen an aggressive amount of insider buying in the last week.
We're focusing on two businesses that are poised for a big boost in demand due to government stimulus efforts and the huge shift in the economy to support American supply chains.
Best Penny Stock to Buy No. 2: Mistras Group
Congress is currently debating a massive stimulus plan to target U.S. infrastructure. This makes companies in the construction space attractive targets in the weeks and months ahead. Mistras Group Inc. (NYSE: MG) is a provider of tech-enabled asset protection solutions that help measure the structural integrity of energy, industrial and public infrastructure. If we are on the verge of rebuilding the national grid, roads and bridges, and other critical infrastructure, inspection services will be critical.
It appears that company executives have been busy snapping up shares in recent days. Directors and officers have been purchasing thousands of shares and appear to be betting on both a recovery in the stock and a huge boost for their business. Shares of MG currently trade at $3.86 per share. This is a stock that could easily rebound to $5 over the next few months.
But our top penny stock to buy right now has even more upside.
We're predicting it could double in the next few months…
Best Penny Stock to Buy During the Coronavirus Crash