Options trading can be a great tool to profit from high volatility like we're seeing today. The daily average on the CBOE Volatility Index (VIX) is around double what it was last year, indicating a high volume of options trades.
If you're on Robinhood, you might be looking for an easy options trading strategy with limited risk. And that's what we have for you today. We're going to show you one of the best options to buy on Robinhood.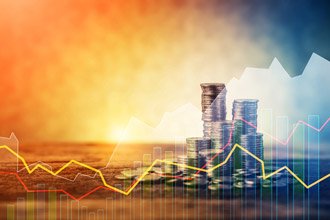 Everyone could use a little extra cash these days. And with options trading strategies like this, a relatively small amount of money can turn into a really good gain.
The difficulty starting out is often finding the right option to trade. That's where our experts can help. Right now, we are looking at a bearish trade to take advantage of a market that seems to have gone too far a little too fast.
This play could double, triple, or quadruple your money in a matter of weeks…
Options Trading Is All About Timing
Trading options requires having a good idea of what's going to happen and when. The experts at Money Morning watch the markets constantly for this reason.
In February, Tom Gentile, our options trading strategist, highlighted an oil options trade that would earn some readers 382% by March.
Today, the world looks different. But we're just as dialed in.
Government officials are talking about an unemployment rate pushing 20. If one-fifth of the population of workers is not working, it cuts into demand for many goods and services.
That will impact revenue and earnings significantly. Without strong earnings, a climbing stock market looks frothy. It's hard to justify the Dow Jones Industrial Average gaining 4.1% in the last month. You can't say the economy is shaking off the pandemic if company balance sheets are clearly off.
Unstoppable: Our new Premium Stock Pick kept climbing while the rest of the market tanked. And as a leader in a new billion-dollar market, the gains are just getting started. Don't miss out – get this pick for free here.
Perhaps this is a classic example of buying the rumor, which is usually followed by selling the fact. The rumor is that the economy is going to open up and people are going back to work. But when the economy actually does reopen – and several states are starting to do just that this week – reality is bound to set back in.
Are all those lost jobs actually coming back? Not when restaurants are mandated to only fill one-quarter to one-third of capacity. Not when there is no guarantee of social distancing on airplanes. Or when companies see how much they can get done online without the need for a large office infrastructure.
We do see the economy coming back eventually. The problem is in the timing. Vaccines and treatments for COVID-19 are still in process. No one is certain when we will be out of the woods.
But while we wait for things to become more clear, here's the best options trading strategy for you to try on Robinhood…
The Best Options Trade on Robinhood Right Now