Snap Inc., the first tech IPO of 2017, is racing ahead at breakneck speed.
As recently as November, one sell-side analyst thought Snap's coming out party could result in a whopping $45 billion valuation. As of Snap's roadshows in London on Monday and in New York yesterday, Snap's talked-down price range of $14-$16 values it somewhere between $16.2 billion and $18.5 billion.
That's the wall it's staring down – valuations have already tumbled since rumors of the company's public offering began to surface.
But that's not why Snap's IPO will be a wreck.
Here's why 2017's first big IPO is going to be a disaster, and why what happens next will be crucial to the markets…
Snapchat's Vote of No Confidence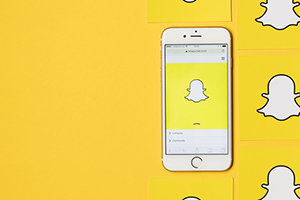 In an unprecedented move, Snap is trying to sell the public between 145 million and 200 million shares, depending on investors' appetite. Of those shares, 32 million are being sold by co-founders Evan Spiegel and Bobby Murphy.
That's not what's unprecedented. After all, the founders are entitled to a tidy payday, probably collecting about $256 million each. What's crazy, and has never been attempted before in an American IPO, is that after their sale of stock, the co-founders will each still control 44% of Snap's voting shares.
The company isn't selling any voting shares. None.
Buyers of shares will have:
No vote in who the directors are,
How much any executive is paid, or
Any say in anything the company decides to do.
In short, they won't be able to vote on anything. This alone is, in my opinion, a good reason to not buy any stock.
Still, there are other reasons I wouldn't buy Snap shares.
The company lost $514.5 million in 2016. That's 38% more than the $372.9 million they lost in 2015.
Sure, revenue growth exploded in 2016 to $404.5 million, way more than the $57.7 million in revenue the company generated in 2015.
It still lost money.
If you're thinking that's okay, that a lot of tech "startups" don't make money, you're right. But there's a difference between not making money and not making money while still having a clear, unimpeded path to making money.
That isn't the case for Snap.
A Snap by Any Other Name Would Smell as Sweet
Facebook Inc. (Nasdaq: FB) is already ripping Snapchat's app features. Its "Stories" feature is being copied by Facebook's Instagram unit, which is calling its Snapchat-like feature "Stories" as well. Snapchat, with 158 million active monthly users, is dwarfed by Facebook's 1.2 billion active monthly users.
It's not only Instagram treading all over Snap's turf, with its additions garnering 150 million monthly users since its launch this past August. Facebook's other social media outlet, WhatsApp, is launching a similar incorporation this week, all while Snap is hustling up institutional and public shareholders for its IPO.
Coming to the market, Snap is already expensive.
It would debut at a forward price-to-sales (advertising sales) ratio of ab…
Join the conversation. Click here to jump to comments…
About the Author
Shah Gilani is the Event Trading Specialist for Money Map Press. In Zenith Trading Circle Shah reveals the worst companies in the markets - right from his coveted Bankruptcy Almanac - and how readers can trade them over and over again for huge gains.Shah is also the proud founding editor of The Money Zone, where after eight years of development and 11 years of backtesting he has found the edge over stocks, giving his members the opportunity to rake in potential double, triple, or even quadruple-digit profits weekly with just a few quick steps. He also writes our most talked-about publication, Wall Street Insights & Indictments, where he reveals how Wall Street's high-stakes game is really played.