One billion hours of video is a lot.
In fact, it's nearly impossible to conceive it.
But let's try…
If all you did was watch online movies 24/7, it would take you roughly 41.7 million days to view 1 billion hours of video. That's about 114,155 years.
Here's another way to look at it: If you had a team of 1,500 colleagues all watching online movies and TV shows nonstop, it would take them 76 years to view 1 billion hours of video.
I completed this thought exercise to help you understand the watershed online video recently reached.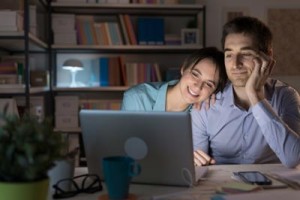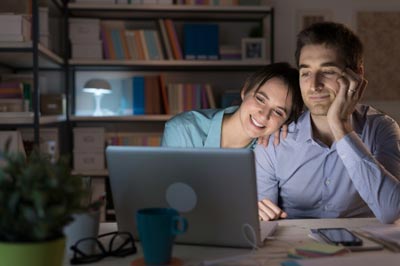 It's hard to believe, but YouTube just said that its users now watch 1 billion hours of video a day.
This is an important milestone for tech investors.
And today we'll find out why.
There's a money-making possibility here, too – beyond the obvious one (investing in YouTube's parent company).
And we'll uncover that today, too.
It's one that will make you a lot of money over the years – and pay you a 3.5% yield as you hold it.
Changing "How We Live"
Let's try to grok the "Singularity-level" impact YouTube and other online video services have had on the world around us.
Virtually any subject you might be interested in has hours and hours and hours of video related to that topic, much of it on YouTube, a unit of Alphabet Inc. (Nasdaq: GOOGL).
Let's say you want to improve your workout. Head to YouTube – and you'll find hundreds of exercise videos to wade through. The same thing goes for everything from cooking to film and music editing to learning how to paint or to become better at fly-fishing.
In other words, online video is much more than just entertainment. It's a distance-learning tool for nearly every subject under the sun.
No wonder YouTube has seen a 10-fold increase in the amount of online video its users consume since 2012. That breaks down to an annual growth rate approaching 200%.
And the stats about how much of this content gets uploaded to YouTube's servers are equally dramatic. We're talking about 400 hours of video every minute, which translates to 65 years' worth of content each day.
Of course, YouTube isn't the only online video player in town.
Viewers at Netflix Inc. (Nasdaq: NFLX) last year watched 116 million hours of video a day. And those at Facebook Inc. (Nasdaq: FB) racked up 110 million hours' worth.
This perfectly demonstrates how technology already has transformed our world – and how, thanks to the market "Singularity" we uncovered a few month's ago, technology's fusion with the markets just went into overdrive.
And all these hours of online video watched – nearly all of which have come over just the past decade – fit nicely into the "How We Live" Singularity Era "window" of opportunity. These are the pools of innovation that will lead to new intersections in the "Converg…
Join the conversation. Click here to jump to comments…
About the Author
Michael A. Robinson is one of the top financial analysts working today. His book "Overdrawn: The Bailout of American Savings" was a prescient look at the anatomy of the nation's S&L crisis, long before the word "bailout" became part of our daily lexicon. He's a Pulitzer Prize-nominated writer and reporter, lauded by the Columbia Journalism Review for his aggressive style. His 30-year track record as a leading tech analyst has garnered him rave reviews, too. Today he is the editor of the monthly tech investing newsletter Nova-X Report as well as Radical Technology Profits, where he covers truly radical technologies – ones that have the power to sweep across the globe and change the very fabric of our lives – and profit opportunities they give rise to. He also explores "what's next" in the tech investing world at Strategic Tech Investor.